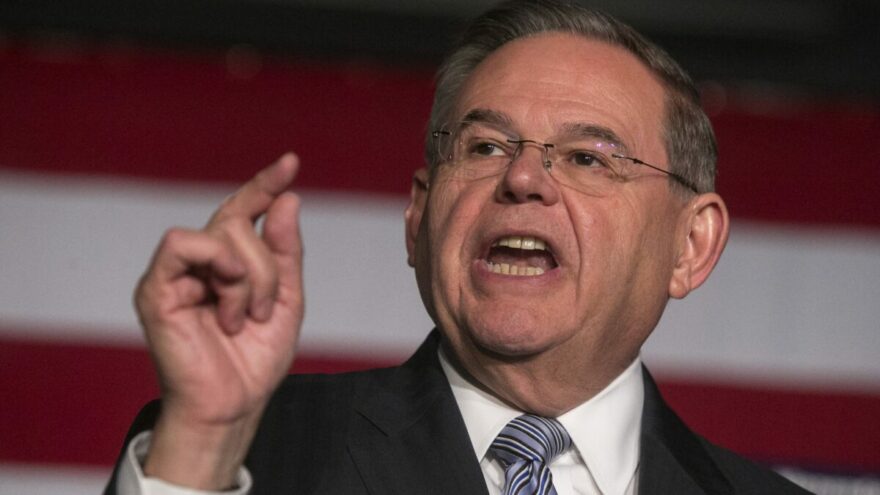 Menendez Blasted For Telling Americans, 'Put on a Mask'
July 15, 2022
Wednesday on Twitter, Democrat Sen. Bob Menendez (D-NJ) on urged Americans to mask up yet again, even as coronavirus fears fade.
"It's summer and the sun is shining. Unfortunately, COVID is rising," Menendez tweeted, instructing Americans to "put on a mask" and order at-home tests.
The social media response was swift and sharp.
"Sorry, I respect your devotion to your Covidian faith but have no desire to join your religion or wear its symbols," one user responded.
Another remarked, "9.1% ⬆️" — a reference to the inflation soaring to 40-year high under the Biden administration.
Polls show that Americans are far more concerned with inflation and other economic issues than they are the coronavirus, which is not a top issue anymore.
But Democrats won't — they can't afford to — let it go. "What I will tell you is that come the fall and winter, most everyone who's an expert on pandemics and these viruses will tell you there's a strong chance that we'll see a resurgence of the virus — whether it's the variants that we have now or new variants, and we gotta be ready," Health and Human Services Secretary Xavier Becerra recently told Just the News.