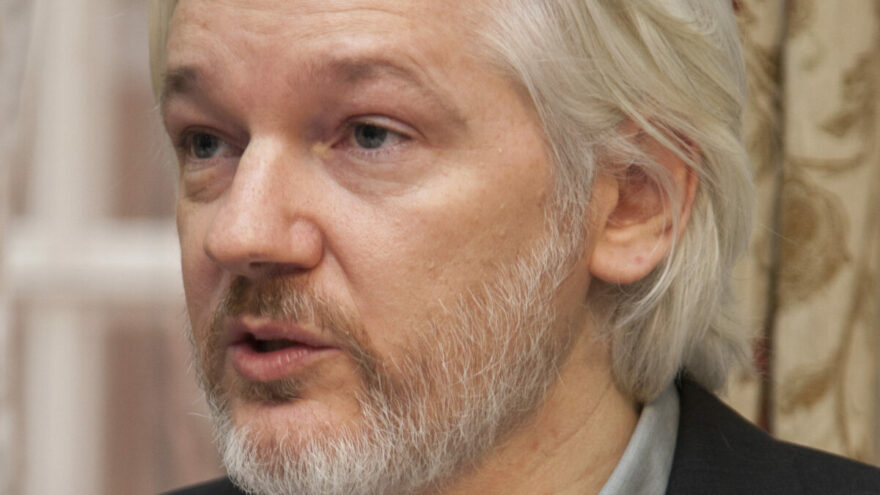 Media Outlets Call on US to End Prosecution of Julian Assange
November 29, 2022
Major media outlets from the U.S. and Europe are demanding the U.S. government stop its efforts to extradite Wikileaks founder Julian Assange over the publication of classified documents, according to Fox News.
Editors and publishers of The Guardian, The New York Times, Le Monde, Der Spiegel and El País pointed to press freedom concerns in urging the U.S. to end its prosecution of Assange. Monday marked 12 years since these editors and publishers worked with Assange on the publication of excerpts from over 250,000 documents he obtained in the "Cablegate" leak, materials for which the Wikileaks founder is facing prosecution.
"This group of editors and publishers, all of whom had worked with Assange, felt the need to publicly criticize his conduct in 2011 when unredacted copies of the cables were released, and some of us are concerned about the allegations in the indictment that he attempted to aid in computer intrusion of a classified database," the outlets wrote in an open letter. "But we come together now to express our grave concerns about the continued prosecution of Julian Assange for obtaining and publishing classified materials."
Assange, who is currently being held at London's high-security Belmarsh Prison, will face a number of charges, including espionage, if he is extradited to the U.S. He is accused of publishing classified information detailing crimes committed by the U.S. government in the Guantánamo Bay detention camp, Iraq and Afghanistan, and reveals instances in which the CIA engaged in torture and rendition.
Britain's High Court ruled over the summer that Assange can be extradited to the U.S. He faces a sentence of up to 175 years in an American maximum security prison if he ends up being extradited.