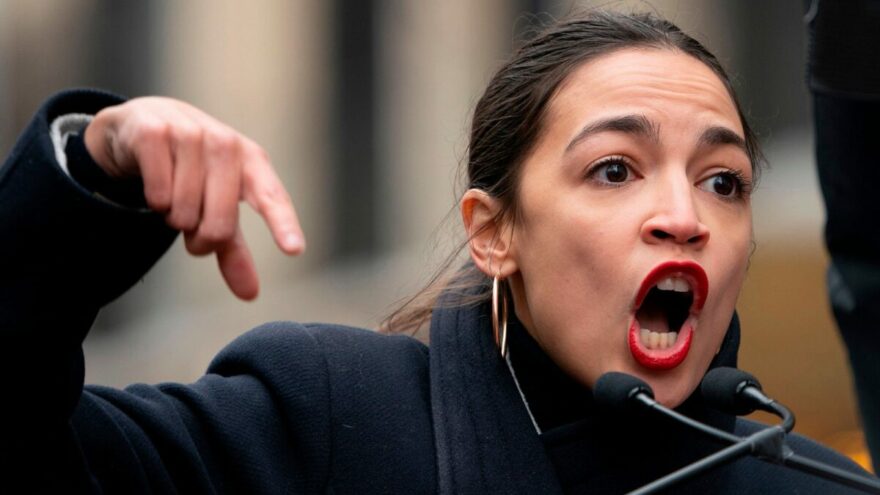 McEnany, Watters Slams AOC For Complaining About Political Lies
March 22, 2023
Outnumbered co-host Kayleigh McEnany and Fox News host Jesse Watters responded Tuesday to complaints from Rep. Alexandria Ocasio-Cortez (AOC) about lies in politics after she took offense to criticisms about military recruiters at a fair she hosted.
Ocasio-Cortez co-hosted a "student services fair" with Rep. Adriano Espaillat, D-N.Y., Monday for high schoolers in the Bronx through the district office and connected them with service academies. Progressives latched onto the presence of military branch representatives, which the lawmaker later characterized in a social media video as her being accused of "hosting a military recruitment fair for high schoolers."
On Jesse Watters Primetime, McEnany said, "What is so bad about being recruited by West Point and the Naval Academy in Annapolis? That's probably one of the noblest things you could do in society — is serve and serve in the military at those high ranks."
"But for her, that's a curse. You can't do that on the far-left, and she learned that the hard way," McEnany continued.
In the lead-up to the interview, Watters expounded upon the apparent controversy over being accused of hosting a military recruitment event, saying it is fair to be "skeptical when you're sending billions to Ukraine and voting for Biden's defense budget."
"But AOC says those rumors are just not true. She said all she did was hold a recruitment fair where high schoolers just happened to be recruited into the military, but that's not the point," he said. "The point is AOC is realizing that lies are mean."