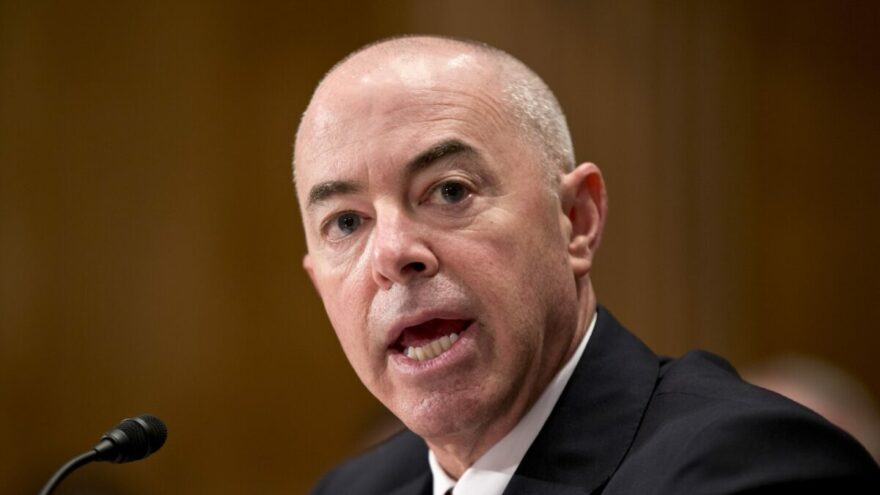 Mayorkas: We Are Doing What 'Needs to Be Done' to Stop the Drug Trade
January 17, 2023
In a recent interview with the Washington Post, Homeland Security chief Alejandro Mayorkas decclared, "We are doing that which needs to be done" to counter cartel-delivered fentanyl and other drugs that killed more than 100,000 Americans in 2021.
"We have an across-the-board, full-press, doubling-down effort on this very dangerous drug," Mayorkas said.
Yet Mayorkas also said he needs additional border personnel and funding to operate high-tech scanners that can detect drugs hidden in vehicles, even though he asked Congress to add at least $3 billion to his 2023 budget for moving migrants into Americans' workplaces.
Asked if "the extraordinary wave of migration that we're seeing across the southern border — record numbers of apprehensions that CBP [Customs and Border Protection] is reporting every month" impacts the agency's ability to detect and stop illegal drugs entering the country, Mayorkas replied, "No, no, it doesn't":
We have a workforce that stays true to the mission, that is tireless. We have surged personnel to the border, not only in between the ports of entry, but at the ports of entry, where we're deploying an increasing amount of technology. We have our field officers at the ports of entry. We have our border patrol agents in between the ports of entry. The number of encounters does not take our eye off the ball of battling the scourge of fentanyl.
That's hard to believe, considering that the open-borders Mayorkas has taken his eye off the ball of stemming the tide of illegals swarming over the border.