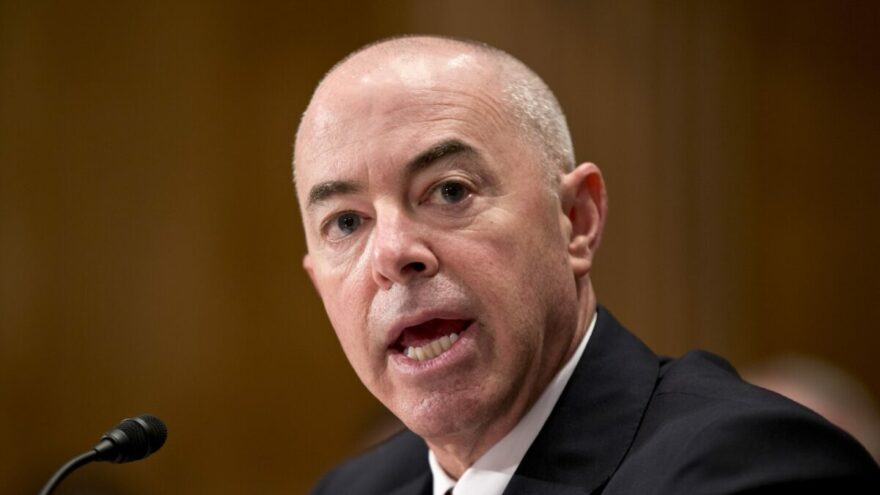 Mayorkas Slams Trump's Migrant 'Separations', Hides Migrant Deaths Under His Own Watch
February 6, 2023
Breitbart News reports that President Biden's open-borders border chief Alejandro Mayorkas is celebrating his policy of reuniting legally-deported migrants with the children they left in the United States — while he hides the number of migrants killed by his pro-migration policies.
"Our mission is to reunite every family that was so cruelly separated," said Mayorkas. "We are dedicated to this mission. Today we mark the reunification of more than 600 separated families. But our work is not done. It will not be done until we've given every family the opportunity to reunify and to heal the wounds that they have suffered. We are incredibly proud of and committed to this mission."
Mayorkas is the head of the Department of Homeland Security — shouldn't his mission be to secure the homeland?
But Mayorkas also admits that many parents and children have died trying to reach the U.S. during Biden's first two years in office.
"We have seen too much tragedy in the oceans of the Atlantic," as people use boats to reach the United States from Haiti and Cuba, he told a press conference in Miami, Florida on January 30. "We have seen a loss of life — we've seen loved ones lose children and family members."
Mayorkas has yet to provide an estimate of how many migrant children and adults have been killed on his watch, but his policies have caused far more deaths — and family separations — than the policies established by former President Trump, who minimized illegal migration by actually enforcing most of the nation's popular border laws.
Someone needs to remind Mayorkas that enforcing border laws is now his job.