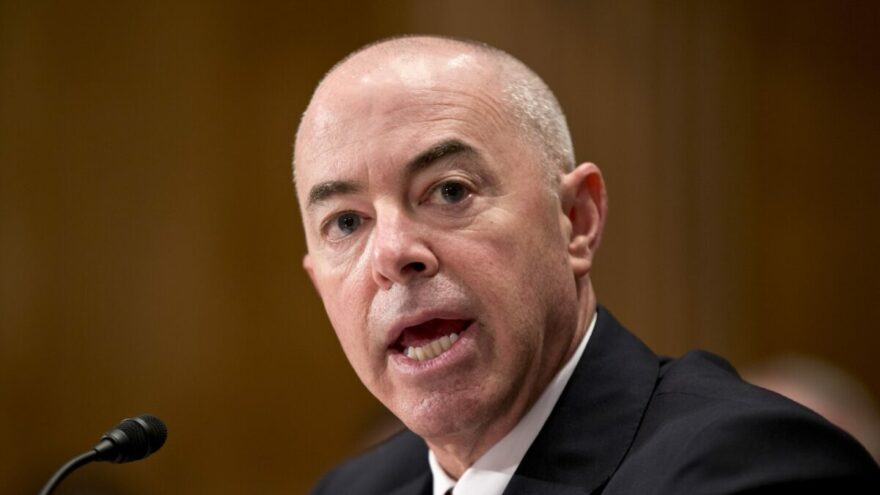 Mayorkas Blames High Border Crossings on 'Climate Change,' 'Surging' U.S. Economy'
August 17, 2021
Friday on CNN's Situation Room, open-borders globalist DHS Secretary Alejandro Mayorkas claimed ludicrously that "climate change" and a "surging" American economy are reasons for the flood of illegal aliens crossing our nonexistent southern border.
"There are a number of reasons," for the tsunami of illegals, Mayorkas began. "Most importantly, the countries of origin in the Northern Triangle, Guatemala, Honduras, El Salvador have suffered a tremendous downturn in their economies. There is extraordinary poverty, as well as violence. The impact of climate change, extreme weather events, the reason people are fleeing their homes is quite significant. And that is what we are seeing.
"I think at the very same time, we have to take into account the fact that America's economy is surging," Mayorkas claimed, against all evidence to the contrary. "We are seeing us emerge from the pandemic in a way that other countries south of our border are not. And so, the attraction of the United States and the promise it brings at a time when there is so much suffering in other countries is a clear explanation of why we're seeing that migration and the numbers that we are seeing."
Mayorkas' job, as he and the Biden administration see it, is to do nothing to stop the hemorrhaging of our border but to lie about it. Climate change? A surging economy? No, the reason for the flood of migrants is that the Biden administration has encouraged them to come, has thrown open the borders to them, and has facilitated their settling into the country. They're coming because there's nothing and no one to stop them.