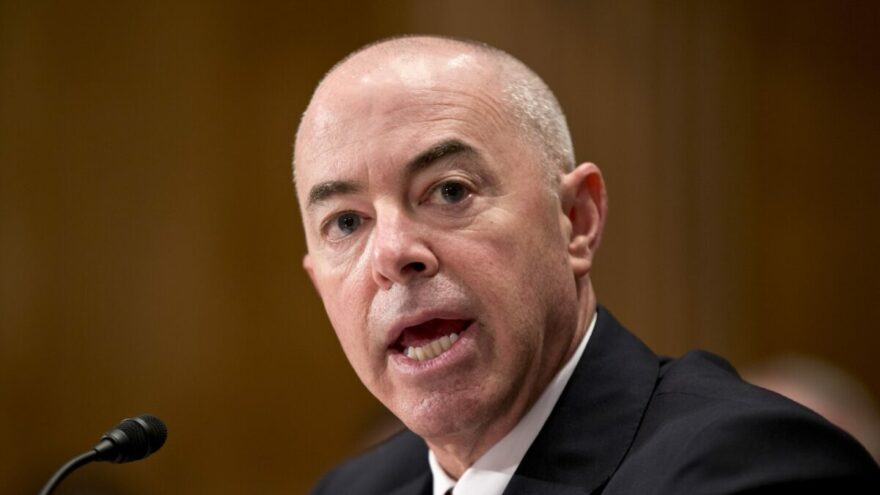 Mayorkas: 1-in-5 Border Crossers Arrive to U.S. Sick with Illnesses
September 30, 2021
During remarks at Georgetown University this week, open-borders enthusiast and Department of Homeland Security (DHS) Secretary Alejandro Mayorkas admitted that about 1-in-5 border crossers arriving at the United States-Mexico border are sick with various illnesses.
"We are confronted with a population of people that, as a general matter, that have a rate of illness of approximately 20 percent," Mayorkas said. "When one is speaking of 7,000 or 7,500 people encountered at the border every day, if one takes a look at that the system, it is not built for that in a COVID environment where isolation is required."
You know what a good solution for that would be? Secure the border.
Days later, Mayorkas conceded that DHS did not test roughly 13,000 Haitian border crossers for the coronavirus before releasing them into the interior of the U.S. In early August, top DHS officials admitted in court briefs that federal immigration officials were seeing "significantly increased rates" of border crossers arriving in the U.S. while carrying coronavirus.
In addition, CDC officials confirmed this month that Afghans brought to the U.S. by the Biden administration have spurred outbreaks of measles, varicella, mumps, tuberculosis, malaria, leishmaniasis, hepatitis A, and coronavirus.
But our children have to stay masked and socially distanced in school.