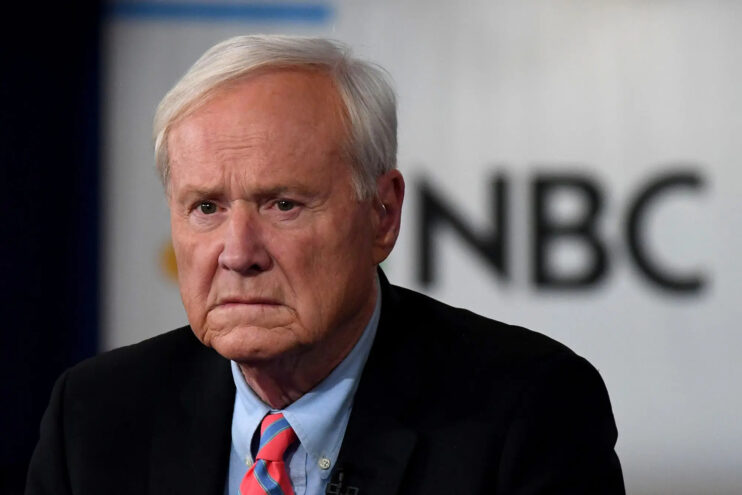 Matthews: 'Making Trouble for Hunter' Will Get Biden Re-Elected
January 4, 2023
Wednesday on Morning Joe, former MSNBC host Chris Matthews claimed that if the House Republicans "make trouble for Hunter Biden," that will help his father get reelected President.
Matthews said, "I think if Joe Biden runs again, he probably will. He'll run against the do-nothing House of Representatives, who they used to say back in that Truman State opened every day with a prayer and with a probe. And if that's all they're going to do is make trouble for Hunter Biden or whatever else, if that's all they're going to do for two years and the way they looked like that yesterday, that's what they want to be is a troublemaking caucus, it's going to help Biden get reelected."
Matthews, of course, is trying to deflect attention from Biden family corruption. In 2018 and 2020, Government Accountability Institute President Peter Schweizer published Secret Empires and Profiles in Corruption, both of which exposed how Hunter Biden and Joe Biden flew aboard Air Force Two in 2013 to China before Hunter's firm inked a $1.5 billion deal with a subsidiary of the Chinese government's Bank of China less than two weeks after the trip. Schweizer's work also uncovered the Biden family's other vast and lucrative foreign deals and cronyism.
Breitbart News Political Editor Emma-Jo Morris' investigative work at the New York Post on Hunter's "laptop from hell" also captured international headlines when she, along with Miranda Devine, revealed that Joe Biden was intimately involved in Hunter's businesses, appearing to even have a 10 percent stake in a company the scion formed with officials at the highest levels of the Chinese Communist Party.