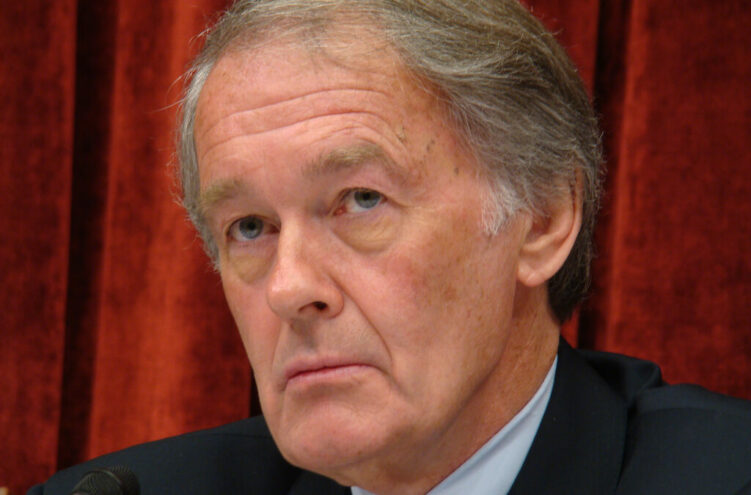 Markey Rages Over 'Disastrous Decision' to Approve Oil Drilling
March 14, 2023
Sen. Ed Markey (D-MA) issued a scathing rebuke Monday of President Biden's administration after it approved a scaled-down version of an oil drilling project in a petroleum-rich region of northern Alaska.
Markey, a climate hawk and cosponsor of the failed Green New Deal, called the administration's approval of ConocoPhillips' Willow Project, a multibillion-dollar oil drilling endeavor in the federal North Petroleum Reserve in Alaska, a "disastrous decision."
The move is an "environmental injustice," Markey said. "By investing in the fossil-fueled past and not the green-energy future, we are failing frontline environmental justice communities who are bearing the brunt of climate chaos, and American consumers who remain at the whim of rising and volatile prices of oil and gas.
"I am in solidarity with the community of advocates who oppose this disastrous decision and will continue fighting alongside them to put our people and our planet ahead of the profits of Big Oil," Markey added.
Rep. Chip Roy (R-TX), whose home state is host to a portion of the nation's Strategic Petroleum Reserves, said during an interview with Fox News's Harris Faulkner that Biden "wants to throw out crumbs with a bit of production" after dumping "200 million barrels out of the Strategic Petroleum Reserve last year because he had to react to his own failed policies."
Referencing those like Markey, Roy added, "Now the radical left is totally incensed that he's going to open up two or three pads out of five in one part in Alaska as some sort of give to the fact that the American people want us to actually produce American oil and gas."