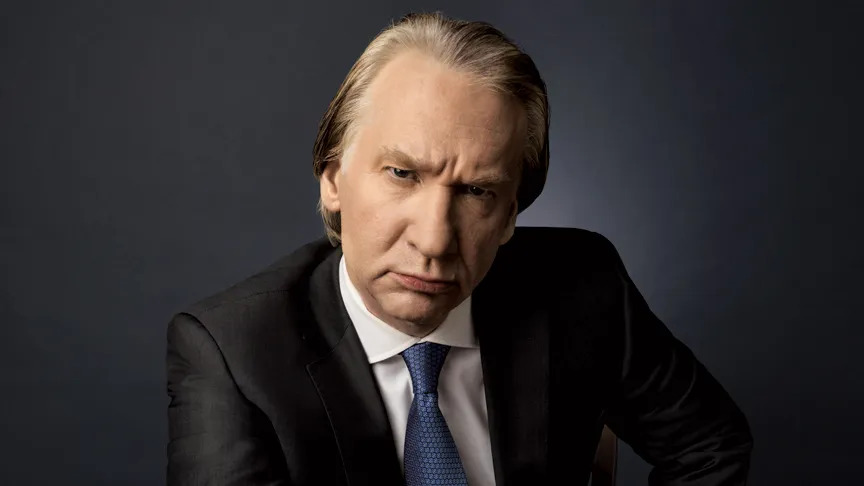 Maher: It's Not Unreasonable to Make Guns 'Harder to Get'
April 3, 2023
Friday on HBO's Real Time, host Bill Maher conceded that criminals "will always get guns" but it isn't unreasonable for people to argue guns should "be harder to get, especially for the people who have shown that they may do something rotten with them."
Maher stated, "[B]ad people will always get guns…they're the bad people." And agreed with Virginia Lt. Gov. Winsome Sears (R) that it's just like the war on drugs.
After Sears said that black women are the fastest-growing group of gun owners, Maher said, "Well, it makes sense because guns are a leveler. If you don't have guns, then the person who is physically stronger is always going to win. I do not like guns. I have guns. I don't like them. It's like — I always compare them to antibiotics, I never want to take one, but I'm glad they exist, because I'm as small as some women, and I may need to level the playing field."
He added, "[T]here could be a grand bargain, there could be reasonable things that people do. It is not unreasonable what the liberals are asking for, which is just that the guns be harder to get, especially for the people who have shown that they may do something rotten with them. This is not crazy stuff. I think 25 states now, you can carry without a permit. I don't want to live in the Old West."
Maher doesn't know what he's talking about. Concealed carry does not create the conditions for a Wild West — it prevents them and often stops mass shootings because criminals don't know who is armed and who isn't, unlike in gun-free zones like schools.
But the larger point is that what the "liberals" are asking for — the repeal of the right to bear arms — is not "reasonable" but totalitarian.