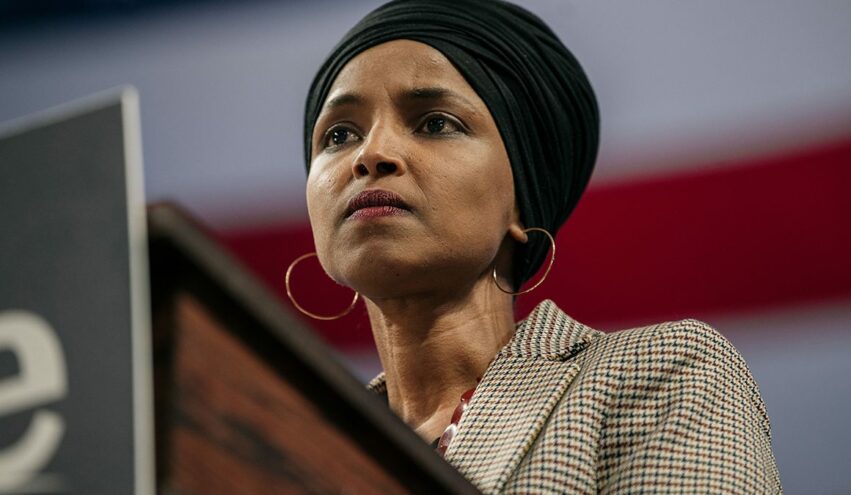 London's Khan: Omar is 'Heroine of Equality and Inclusion'
July 12, 2022
Friday on Twitter, the Mayor of London, Sadiq Khan, welcomed fellow Muslim, Rep. Ilhan Omar, to London, hailing her as a heroine of "equality and inclusion" as she began a trip that saw her meet with fawning parliamentarians.
Mr Khan wrote: "From the lakes of Minnesota to the bright lights of London, we must stand firm in upholding progressive values of equality and inclusion in the face of those who seek to divide us," adding that they had discussed "how we can keep building bridges, not walls."
Except with Jews. Omar has a history of virulent antisemitism — saying, for example, that "Israel has hypnotised the world, may Allah awaken the people and help them see the evil doings of Israel." On another occasion, she suggested that Jewish people buy political support, tweeting about the pro-Israeli lobbying group AIPAC that "It's all about the Benjamins baby."
While in London, she also met with Labour MPs Naz Shah, Zarah Sultana and Sarah Owen, all of whom have made inflammatory comments about Jews, and all of whom tweeted words of praise for the the immigration fraud Omar.
Shah tweeted, "It has been an absolute honour to host my fellow Muslim sister @IlhanMN…at Parliament today" before adding: "The sisterhood is international!"
So is the Islamic ummah.