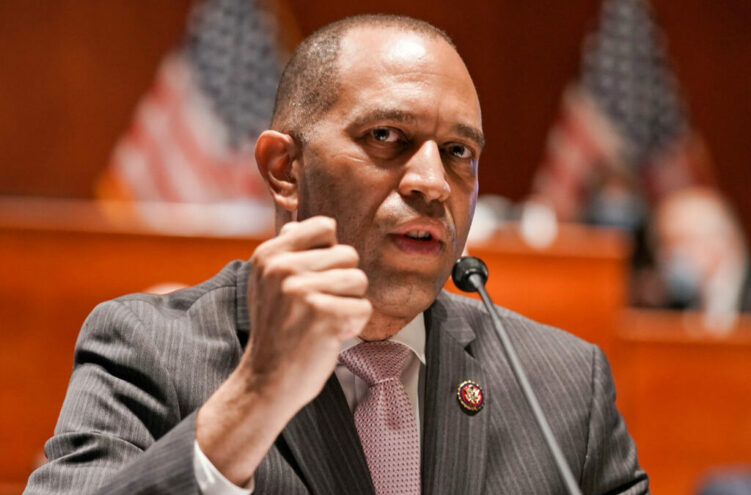 LOL: Jeffries' Claim of Outraising GOP Rival McCarthy Debunked
July 25, 2023
Fox News reports that House Minority Leader Hakeem Jeffries's (D-NY) claim he had raised more money than House Speaker Kevin McCarthy (R-CA) during the second quarter of 2023 is false.
"Jeffries' tally is $7.3 million more than what Speaker Kevin McCarthy raised in Q2. Jeffries, of course, is following in the footsteps of former Speaker Nancy Pelosi — a legendary fundraiser. It's clear that in his first half-year as Democratic leader, Jeffries can keep up in the money game department," Punchbowl News initially reported.
However, in a memo Tuesday to its readers, Punchbowl issued a correction: "Last week, we reported that House Minority Leader Hakeem Jeffries raised $29 million during the second quarter of 2023, which, in Jeffries' team's estimation, was more than McCarthy's haul," the outlet said in an update. "To be clear, that's not the full story.
"Team Jeffries counts most every dollar raised by the DCCC in his total. McCarthy does not. So, using Jeffries' math, McCarthy raised closer to $46 million. In short, Jeffries didn't raise more than McCarthy," the outlet added. "In the future, we'll work harder to get leadership to show their math when they provide us with fundraising numbers so we can provide you with apples-to-apples comparisons."
It was revealed earlier this month that McCarthy had raised $21.7 million in the second quarter through the McCarthy Victory Fund, his joint fundraising committee. That brought the total amount he has raised for Republicans this cycle to $62.5 million.