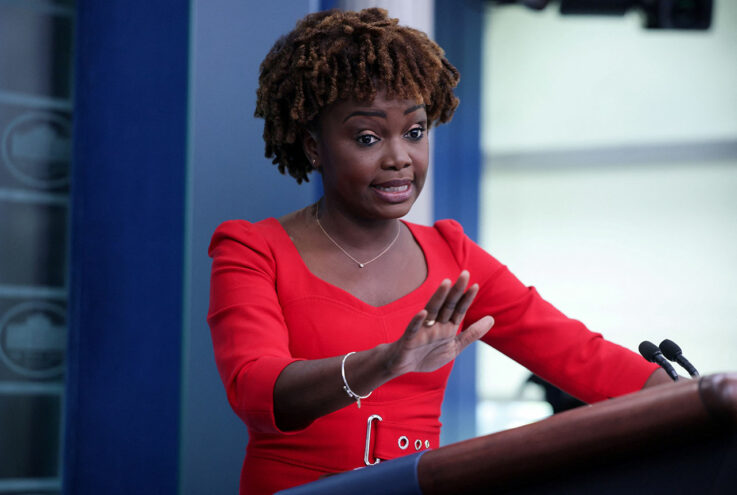 LOL: Propagandist Jean-Pierre Claims Biden 'Has Done the Work' on the Failed Border
December 16, 2022
White House Press Propagandist Karine Jean-Pierre told reporters in the White House briefing room on Thursday that President Biden "has done the work" to secure the southern U.S. border, even as rising numbers of migrants continue to surge across it.
Jean-Pierre was answering a question about the imminent end of Title 42, the rule that allows U.S. authorities to turn away migrants due to the pandemic emergency.
"What Americans should know is that the president has done the work to deal with what we're seeing at the border since Day One," Jean-Pierre said. She claimed that Biden had "secured record funding" for border security, and the previous administration had "gutted" the immigration system. She also accused Republicans of harming border security by refusing to pass "comprehensive immigration reform" to legalize illegal aliens.
Everyone knows Jean-Pierre is simply bullsh*tting, and that our collapsed border is entirely the fault of open-borders Democrats like Biden, who has never even made a formal visit to the border in half a century of political life.