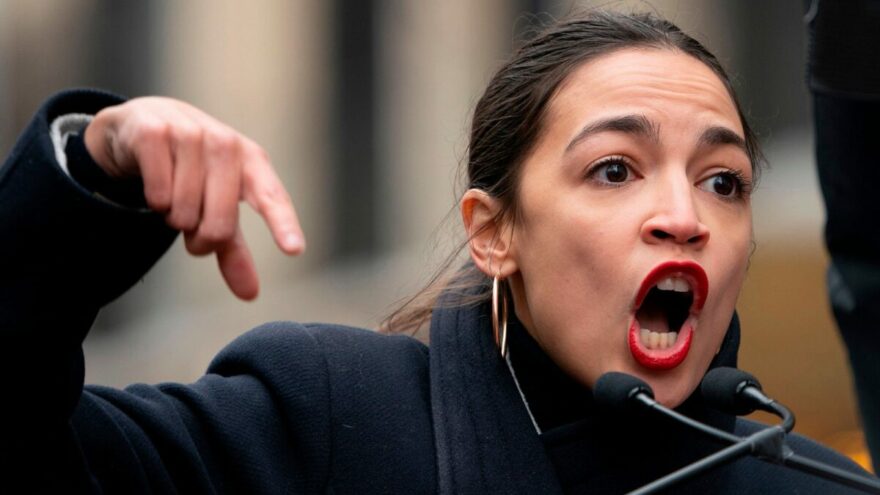 LOL: Dem Consultant Says AOC is Best Shot Against Trump in '24
August 2, 2022
In an article in The Hill on Tuesday, Democrat consultant Michael Starr Hopkins argued in all seriousness that radical "Squad" Rep. Alexandria Ocasio-Cortez (AOC) is the Party's best hope of defeating former President Trump in 2024.
Hopkins wrote that AOC, "the future of the Democratic Party," is populist and thus "less of a personality and more of a movement," and "a force to be reckoned with" against Trump, should he run in 2024. "She has been unafraid, unapologetic and unwilling to bend to the will of Washington," the op-ed read.
"In the age of social media and quick sound bites, no Democrat is more prepared to embarrass a bully like Donald Trump," Hopkins explained. "The simplicity with which she talks about everyday struggles hints that she's not just a persona for consumption. She isn't beholden to corporations, is a prodigious small-dollar fundraiser, and could out-Trump Trump like no other politician has been able to," he continued.
Asked about a potential run in 2024 on The Late Show with left-wing propagandist Stephen Colbert, AOC did not rule out the possibility.
Yes, Ms. Ocasio-Cortez, please run against Trump.