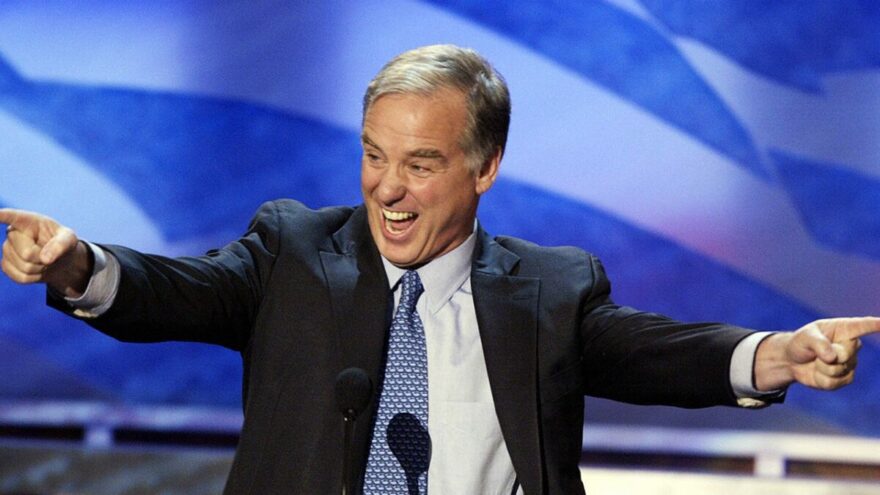 LOL: Dean 'Very Optimistic' About Dem Prospects in Nov.
August 1, 2022
Sunday on MSNBC's The Katie Phang Show, far-Left hysteric and former Democratic National Committee chairman Howard Dean claimed that the Democrats could flip as many as eight seats in the U.S. Senate in November's midterm election.
Dean said, "The real driver for us is going to be two things. One has already happened. That was the so-called Dobbs decision when Roe v. Wade was thrown out. That has put an enormous amount of turmoil into this election. The second day something that hasn't happened yet, but if it does happen, I think we are going to pick up seats in the House, and I think we'll pick up the seats in the Senate in any case. And that is forgiveness of student loans. The age group that favors Democrats most significantly is under 35. Those folks often sit out midterm elections and are disillusioned with President Biden. So I think the student loan stuff is essential."
He added, "People are going to be driven in droves, particularly young women, over abortion being thrown out by the right-wing Supreme Court, so I am very optimistic about our prospects in November."
Dean concluded, "I think the intensity on the Democratic side is going to be driven by abortion. It is hard to take rights away from 50% of the population that they have had for 50 years. That is what the right-wingers have done. And I think they're going to pay a price for that. I think we can pick up three to five and possibly even eight seats in the Senate."
Good luck with that, Howard. Polls actually show that it's only the radical Left, not most Americans, who place abortion high up on their list of political concerns. Instead, Americans are going to punish Democrats in the midterms over issues they do care about, like the administration's devastation of the economy, the collapse of law and order, the Dems' obsession with indoctrinating our children with gender ideology, and mass illegal immigration.