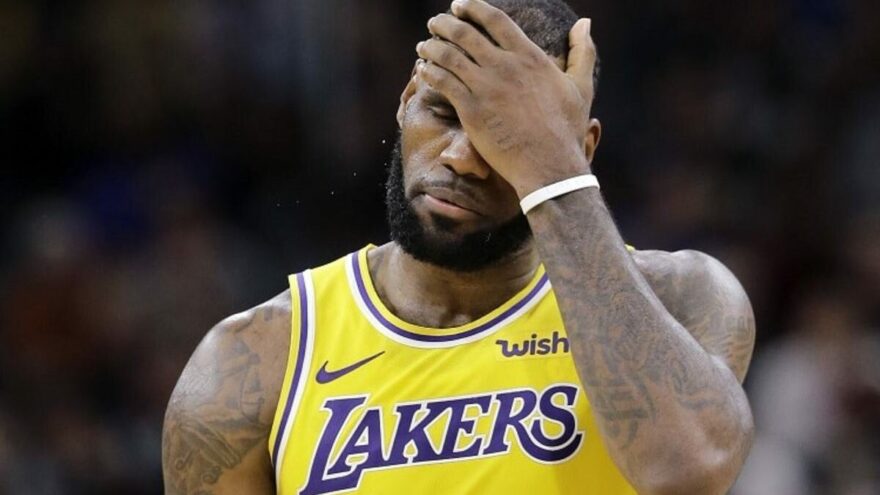 LeBron 'Raged' Over Daryl Morey's Pro-Democracy Tweet
April 18, 2022
ESPN reported on Friday that NBA owner Joe Tsai claims Lakers star LeBron James was more worried about the profits from his movie Space Jam than helping the pro-democracy movement in Hong Kong.
In October 2019, Houston Rockets manager Daryl Morey tweeted his support for freedom in Chinese-owned Hong Kong: "Fight for freedom, stand with Hong Kong" — a message that triggered the NBA, which feared it might jeopardize the league's lucrative deals with the oppressive communist Chinese regime. That regime is arresting, jailing, torturing, and killing the pro-democracy residents in Hong Kong.
The social justice activist LeBron lashed out against Moray, calling him "uneducated" about the situation, though he didn't specify how Moray was wrong about China's brutal crackdown on Hong Kong residents.
But according to ESPN, James was enraged by Moray's tweet because he feared it might cause his then-upcoming movie, Space Jam, to lose money if China blocked it from opening there. ESPN added that James also complained about Morey during a meeting with players in China. And he joined Tsai in attacking Moray behind the scenes in an effort to force the NBA to fire Morey.
That speaks volumes about LeBron's idea of "social justice."