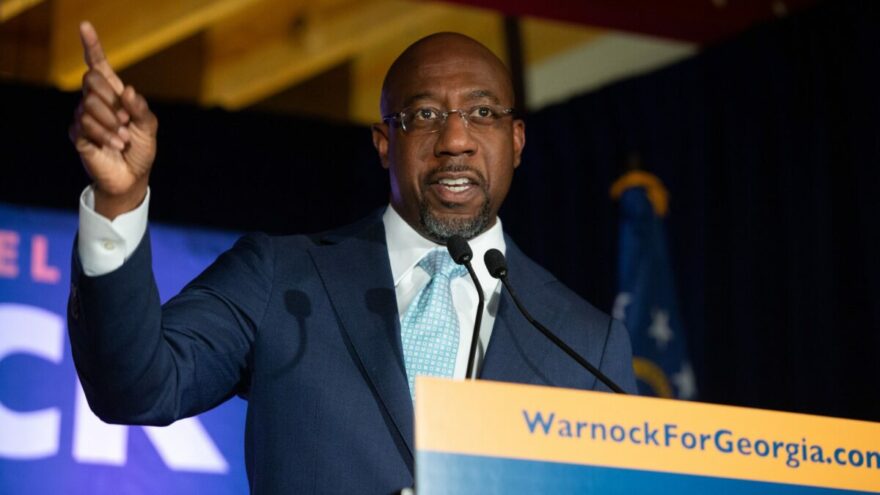 Law Enforcement Rallies Behind Walker Against Radical Warnock
September 5, 2022
County sheriffs, police unions, and the U.S. Border Patrol union are lining up behind Republican Herschel Walker in his bid to unseat radical Sen. Raphael Warnock (D-GA) in Georgia's U.S. Senate race, according to Breitbart News.
Walker's campaign said that as of Friday, 113 county sheriffs — about 70 percent of the total number of county sheriffs in the state — have endorsed Walker, including a few Democrat-elected sheriffs.
"The amount of support for our campaign in the law enforcement community is gaining momentum every day," Walker said in a statement.
In August, the Georgia Fraternal Order of Police, which reports a membership of more than 5,000, announced its endorsement of Walker.
"You have demonstrated a commitment to keep Americans safe while giving needed support to law enforcement through your words and actions," the union president stated.
The Police Benevolent Association of Georgia has also endorsed Walker, as has the National Border Patrol Council, which, according to the union, about 90 percent of all eligible U.S. Border Patrol agents belong to.
Walker has declared that Warnock is not a "champion" in Washington for those working in law enforcement. "He has demonized them and he's done more for criminals than our law enforcement community. I have always backed the blue and I will continue to do so in the U.S. Senate."