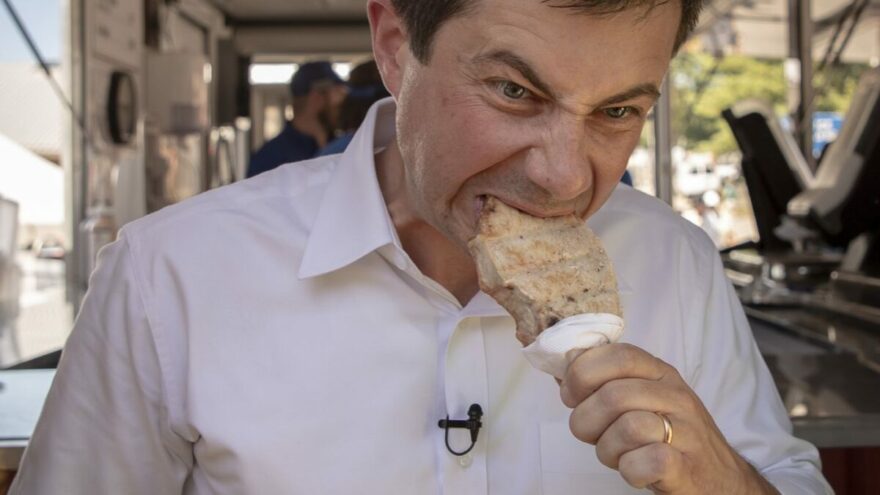 L.A. Mayor Eric Garcetti Gushes: Pete Buttigieg 'Saved Christmas'
January 12, 2022
Outgoing Los Angeles Mayor Eric Garcetti gushed on Tuesday about Secretary of Transportation Pete Buttigieg, saying that the diversity hire who is recently back from a two-month maternity leave "saved Christmas," despite the reality that supply chain problems continue.
Buttigieg showed up at the Los Angeles and Long Beach ports for a press conference whose unusually lengthy list of speakers surprised local reporters. As Breitbart News notes, "The Biden administration is taking credit for easing a supply chain crisis that Buttigieg himself said in October would create problems for Christmas gifts. Buttigieg also said that the crisis was a sign of economic progress under President Joe Biden."
Garcetti, who is leaving L.A. to take up an appointment as U.S. Ambassador to India, asserted that Buttigieg had "saved Christmas," but in fact, supply chain problems and shortages continue throughout the country and are expected to last for months. The Seatrade Maritime News reported Tuesday that the "the queues of ships to dock at LA/LB terminals remain as long as ever."
This is how the administration and its flunkies like Garcetti handle every crisis: simply announce that they have solved the issue and then expect Americans not to believe their own lyin' eyes.