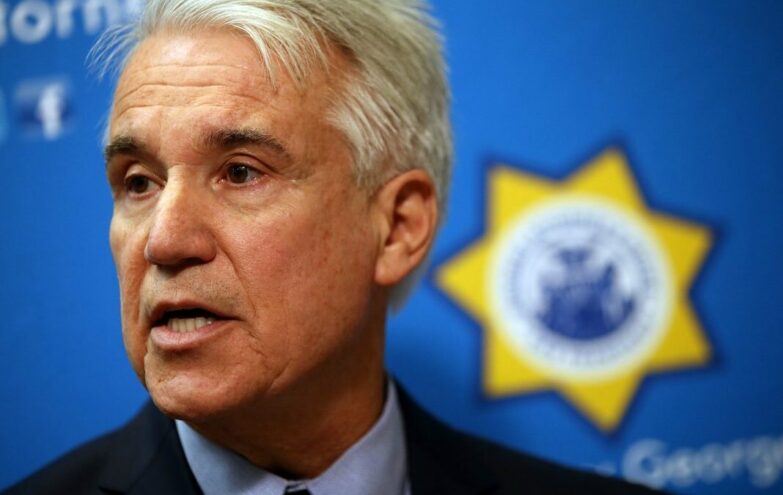 L.A. DA Gascon Announces Next Steps After Deputy's Slaying
September 21, 2023
During a Wednesday press conference, Los Angeles County District Attorney George Gascon announced several charges against Kevin Cataneo Salazar in the ambush killing of sheriff's deputy Ryan Clinkunbroomer on Saturday.
Clinkunbroomer, 30, was found in his patrol car with a gunshot wound outside the sheriff's Palmdale station. Gascon announced Salazar was charged with murder, along with special circumstance charges of killing a peace officer, lying in waiting, and by means of the discharge of a firearm from a motor vehicle. Salazar entered a dual plea of not guilty and not guilty by reason of insanity.
"I've been in personal contact with Sheriff Luna regarding this investigation and made a commitment to him that my office will aggressively prosecute the suspected killer for this cowardly and senseless attack," Gascon said in a statement to Fox News Digital. "Deputy district attorneys from the Crimes Against Peace Officers Division rolled out the night that this horrendous crime occurred and are in frequent communication with LASD detectives. My office will keep the community updated on developments as we work on this case with our law enforcement partners."
The district attorney has often been criticized for soft-on-crime policies. Jonathan Hatami, one of Gascon's challengers in the upcoming election, outlined some of those policies in a statement on Monday.
"When George Gascón came into office, he ordered all prosecutors to remove special circumstances on all current cases. That included murdering a police officer on duty. Gascón also ordered all prosecutors to remove the gun use allegations on all cases," Hatami, who is a deputy district attorney, said. "There were no exceptions. These blanket directives applied to all current cases and all new cases.
"When we have the evidence, in cases of murder that are so heinous it shocks the community conscience, we should file those cases to the fullest extent of the law. Justice demands it. We all need to demand that Gascón do his job," added Hatami.