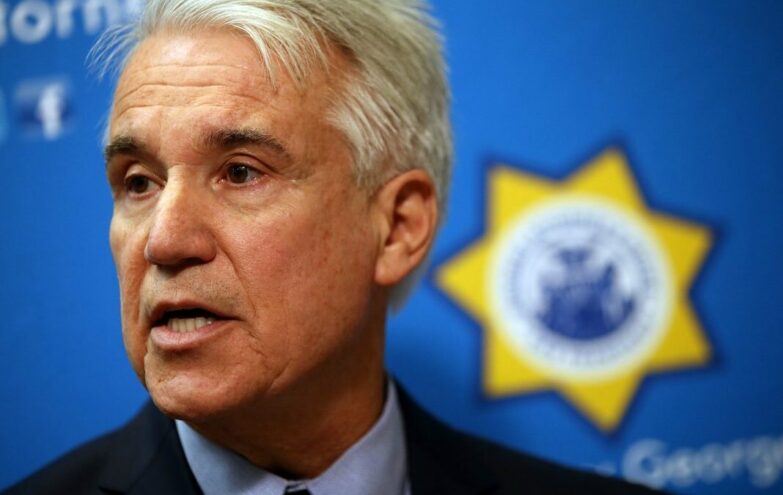 L.A. County Registrar Clears Recall Petition for D.A. Gascón
February 2, 2022
A second attempt to recall Los Angeles County District Attorney George Gascón is officially underway, as the L.A. County Registrar's Office approved a recall petition on Thursday.
Gascón was elected in 2020 with millions of dollars in backing from left-wing billionaire George Soros, who has funded the campaigns of left-wing prosecutors across the country.
A first recall attempt began early last year, almost immediately after Gascón took office and began enacting radical left-wing reforms, such as eliminating most sentence enhancements and blocking prosecutors from seeking the death penalty. That effort fizzled, but organizers have growing support now from elected officials, including L.A. County Sheriff Alex Villanueva, and the Beverly Hills City Council, which voted unanimously to back the recall.
Los Angeles is facing a steep rise in violent crime. Murders are up 11.8 percent from the previous year, a 53.9 percent increase from the pre-pandemic year of 2019. It was the highest figure since 2007.
"We are sick and tired of living in the pro-criminal paradise Gascón has created," recall organizers Desiree Andrade and Tania Owen said in a statement. "Gascón turned his back on us, and now his policies are destroying Los Angeles County right before our eyes and needlessly creating more innocent victims.