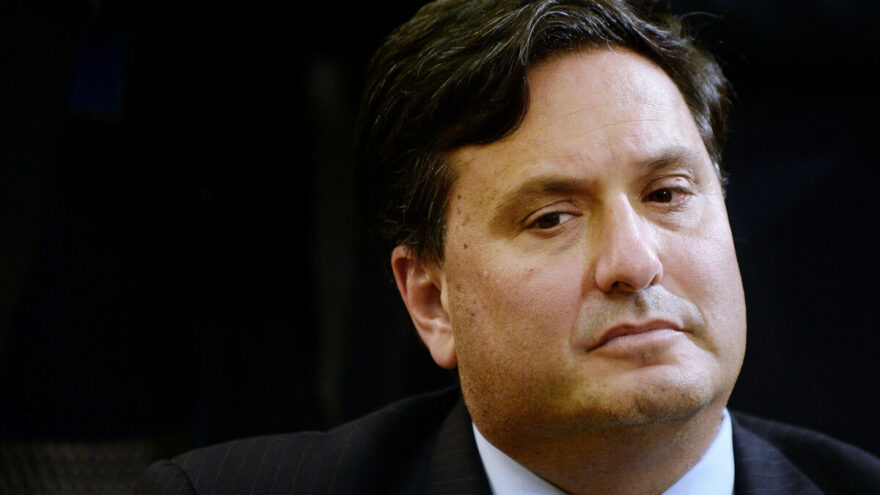 Klain on Facebook Reinstating Trump: It's Important They 'Monitor Incitements to Violence'
January 30, 2023
Friday on MSNBC's Deadline: White House, outgoing White House Chief of Staff Ron Klain said it's "Facebook's decision" to reinstate former President Trump's access to Facebook and Instagram, adding that it's important that "any of these platforms monitor incitements to violence and take action in response to those incitements."
Asked for his thoughts about the decision to return Trump, whom host Nicolle Wallace called "one of the greatest purveyors of political misinformation the world over," to Facebook, Klain replied, "Well, that's Facebook's decision. And I think the important thing is that any of these platforms monitor incitements to violence and take action in response to those incitements.
"Look, I agree, Nicolle, one of the great challenges we have as a democracy is making sure that the rule of law and that the will at the ballot box are what decides questions in this country, not the rule of the mob and not violent acts," Klain continued. "And that's something President Biden spoke out very forcefully about before the last election. I think it's one reason why Democrats did better than expected in last time's midterms because I think a lot of voters in this country looked at the choice between the two parties and thought that some members of the Republican Party had just gotten too extreme. But there's no place for political violence in our country, political violence of any variety, and I think it's very important that responsible leaders in both parties continue to speak out about this and continue to say it's just not the way we approach disputes in this country."
The only political violence in the country is stemming, and has stemmed for years now, from the Left. And for the propagandists at MSNBC to call Trump "one of the greatest purveyors of political misinformation the world over" is the hilarious height of Democrat projection.