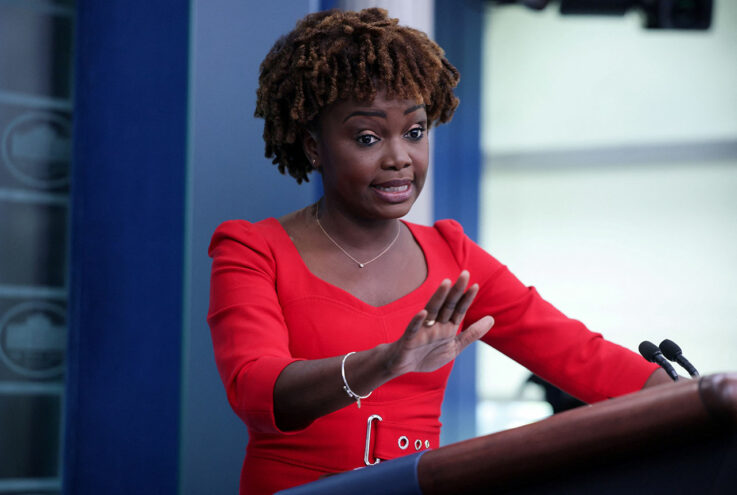 KJP: 'I Don't Have Anything to Share' About Pres. Biden Not Acknowledging 7th Grandchild
July 6, 2023
Wednesday during a press briefing, White House Press Propagandist Karine Jean-Pierre said she did not "have anything to share" when asked whether President Biden considered his son Hunter's daughter with former stripper Lunden Roberts one of his grandchildren.
"There was a story in the New York Times about Hunter Biden's daughter in Arkansas. Does the president acknowledge this little girl as his granddaughter?" the Wall Street Journal reporter asked.
"I don't have anything to share from here," Jean-Pierre replied.
The report said Biden's aides were reportedly instructed to ignore Hunter Biden's estranged daughter when numbering his grandchildren. "His public image is centered around his devotion to his family — including to Hunter, his only surviving son. In strategy meetings in recent years, aides have been told that the Bidens have six, not seven, grandchildren, according to two people familiar with the discussions."
The report in the New York Times profiled Hunter Biden's former lover and her quest to reach a child support settlement for their daughter, Navy Joan. The report confirmed that the pair's daughter will not be taking the Biden surname, which Hunter's legal team requested, and also confirmed that Roberts will be taking some of Hunter's paintings as part of the settlement.