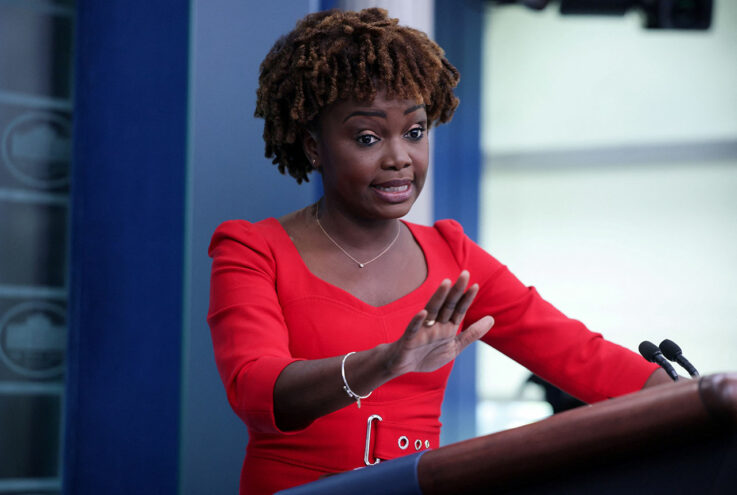 KJP Chuckles at Reporter Urging Biden to Do Presser on His Health
July 28, 2023
During a White House press conference on Thursday, a reporter asked press propagandist Karine Jean-Pierre if decrepit President Biden could come out and speak directly with journalists about his health.
"As far as questions about the president's health, I think that would be all cleared up if, once again, we could just ask him to step out of that door into this room for 45 minutes. So I ask you again to pass that along to him, to ask him to come out and see us," the reporter said to Jean-Pierre, who chuckled at the question.
"I appreciate the request. Thank you for the request. The president, as you know, you know, again, I appreciate the question and I get it. The president understands," Jean-Pierre said. "You guys want to ask him questions and have the opportunity for him to answer your questions."
She then pivoted from Biden's health to the economy.
"I do want to say, this is a president that has done more in the first two years, two-and-a-half years, when it comes to the economy, really giving the American people a little bit of breathing room than any other president. All you gotta do is look at the data. All you gotta do is look at where we are in this country."
Yes, all you gotta do is look at the data and where we are in this country and you can plainly see that Biden is crashing the economy and destroying the middle class. The President who gave the American people more "breathing room" economically than any other president was Trump.