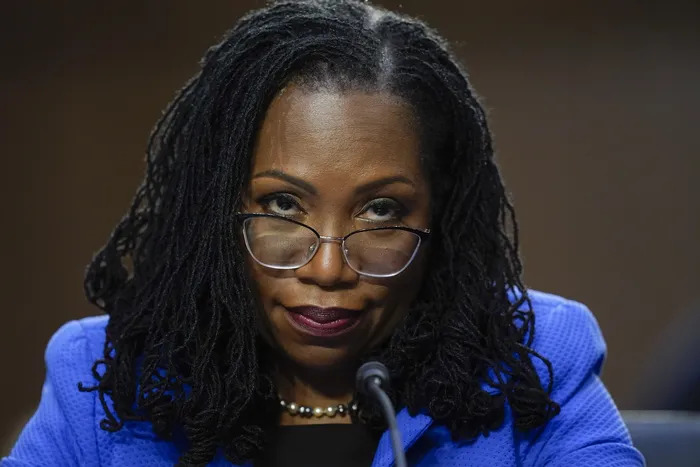 Ketanji Brown Jackson Working on Memoir Titled 'Lovely One'
January 5, 2023
Supreme Court Justice Ketanji Brown Jackson is working on a memoir titled Lovely One, according to Breitbart News.
"Mine has been an unlikely journey," Jackson said in a statement released Thursday by Random House.
But the path was paved by courageous women and men in whose footsteps I placed my own, road warriors like my own parents, and also luminaries in the law, whose brilliance and fortitude lit my way. This memoir marries the public record of my life with what is less known. It will be a transparent accounting of what it takes to rise through the ranks of the legal profession, especially as a woman of color with an unusual name and as a mother and a wife striving to reconcile the demands of a high-profile career with the private needs of my loved ones.
Random House called it a story she tells with "refreshing honesty, lively wit, and warmth":
Justice Jackson invites readers into her life and world, chronicling the experiences that have shaped her, from growing up in Miami with educator parents who broke barriers during the 1960s to honing her voice as an oratory champion to performing improv and participating in pivotal student movements at Harvard to balancing the joys and demands of marriage and motherhood while advancing in Big Law — and, finally, to making history upon joining the nation's highest court.
No release date has been set for the book, and financial terms were not disclosed.