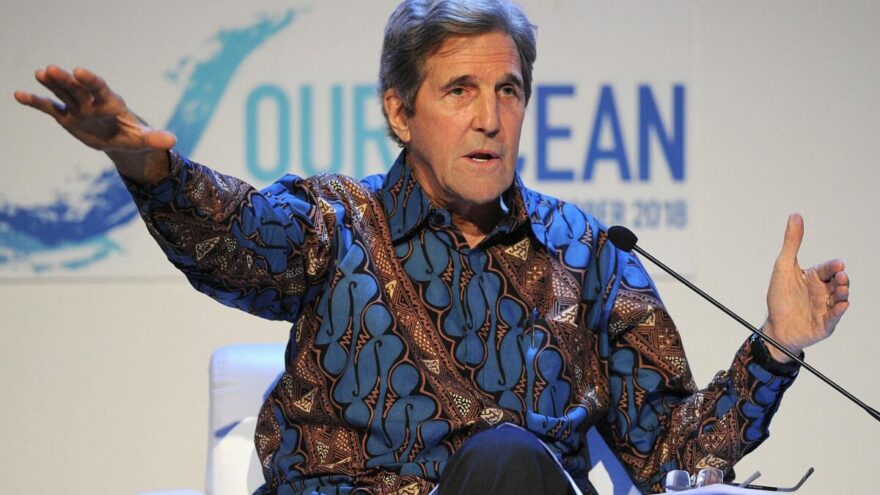 Kerry Issues Urgent Call: Time for Another Climate Summit
February 21, 2022
Climate czar and Vietnam-era traitor John Kerry warned Monday that geopolitical tensions including floods, famine, pestilence, war and rumors of war must all be put on the back burner to make way for another "urgent" climate conference to fleece — er, save the planet.
Kerry made the appeal as the U.S. and Egypt on Monday launched a joint working group to prepare for the COP27 conference in Egypt's Red Sea resort of Sharm el-Sheikh in November.
The man with the most ludicrous title in government — "Special Envoy for Climate" — said other world tensions, including the COVID-19 pandemic and the ongoing Ukraine crisis, "will not change the reality of what is happening every day with respect to our climate," and called the issue an "international threat for all of us."
"There are no politics in this. There is no ideology in this. This is not anything to do with some of the issues" of concern for the U.S. administration, Kerry said at a news briefing in Cairo with Egyptian Foreign Minister Sameh Shukry.
On the contrary, Kerry's climate push is entirely political and ideological. It's all about the Great Reset and the Green New Deal.