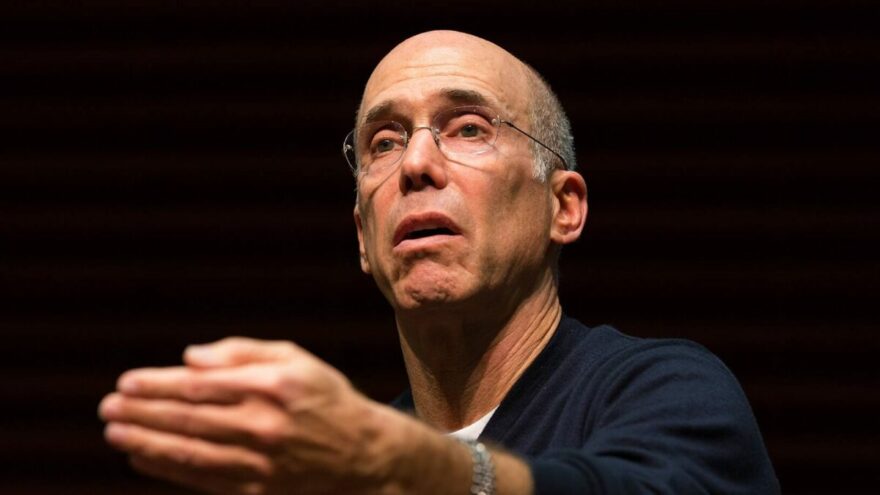 Katzenberg, Hollywood Elites Plan Gavin Newsom Fundraiser
August 9, 2021
Deadline reports that a cadre of left-wing Hollywood elites including former Disney boss Jeffrey Katzenberg is joining forces to help California's disastrous Gov. Gavin Newsom survive next month's recall election.
Katzenberg, Casey Wasserman, and State of Play producer Andrew Hauptman are among the names chairing a virtual fundraiser next Thursday to raise money for the Stop the Republican Recall of Governor Newsom committee.
"This recall effort is a Republican-led sham," Katzenberg said in a statement. "I'm glad Hollywood is stepping up to raise money to defeat this nonsense." If it's such nonsense, why are polls showing that Newsom is in serious danger of losing his blue state to Republican challenger Larry Elder?
"This is all part of Republican effort to delegitimize our election process and suppress the vote nationally," Katzenberg blathered desperately.
Ridiculous. Recalling Newsom has nothing at all to do with suppressing votes nationwide or delegitimizing elections. It has everything to do with the demonstrable fact that the corrupt, nepotistic, hypocritical COVID tyrant Newsom and his Party have turned what should be a paradise state into a third-world hellhole.
But Newsom and his super-rich supporters like Katzenberg are insulated from the policies that are driving a flood of normal Californians to abandon the state.