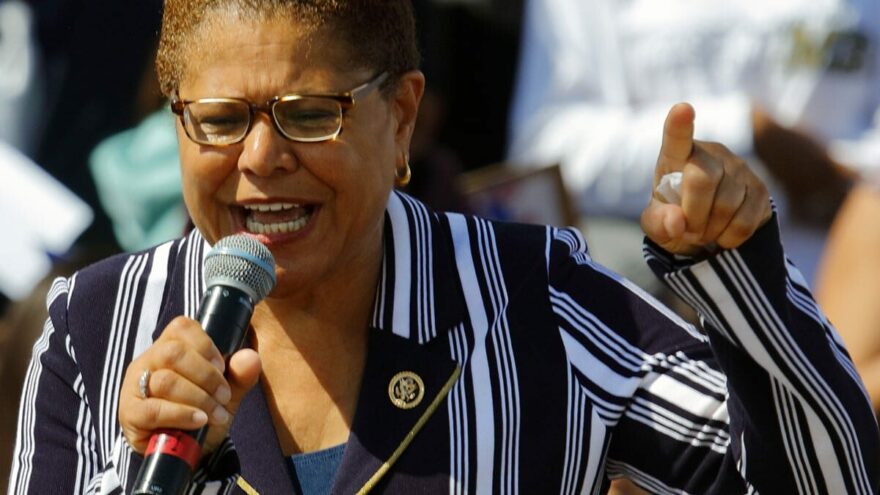 Bass' L.A. Mayoral Campaign Loses Another Top Staffer
February 23, 2022
Democrat Representative and Los Angeles mayoral candidate Karen Bass (D-CA) lost another top staffer in her campaign, according to Breitbart News — not a good sign for Bass' chances of winning.
Campaign manager Jamarah Hayner, who was with the Bass campaign since its inception in September, and who also previously managed L.A. County District Attorney George Gascón's successful 2020 campaign, left "amicably" on Monday.
She joins veteran Democrat strategists Parke Skelton and Steve Barkan, who left their consultant positions with the Bass campaign in December. Skelton's wife, Alison Morgan, who had been fundraising in Los Angeles for the campaign, also departed in December. Another L.A. fundraiser, Lisa Cassinis, left the campaign before Morgan was brought on.
"It takes time to lock in staff for a year-long campaign," a Bass spokesperson tried lamely to rationalize. "This is a long campaign with many different stages. Other candidates in the race have spent years planning their run and building their teams — the congresswoman got started fresh last fall."
The reality is, high-level staffers don't abandon a campaign unless 1) they're convinced it's a sinking ship and they want to salvage their careers before it's too late, or 2) the toxicity in that workplace is so unbearable that not even your career is worth persevering there. Neither option bodes well for Bass as a mayoral candidate.