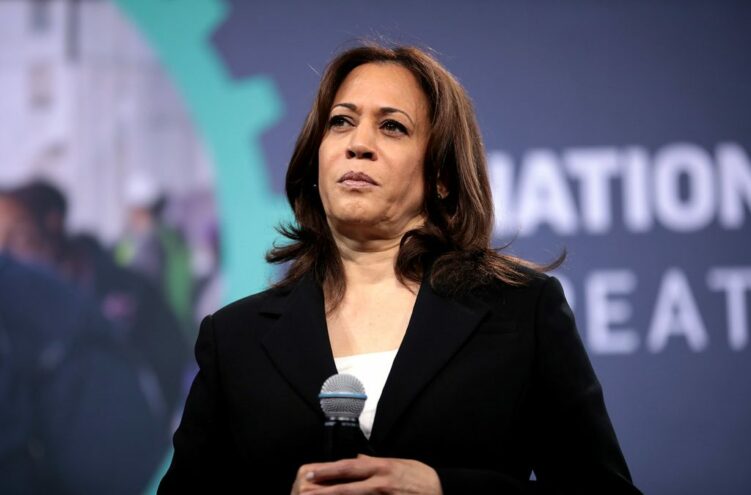 Kanye Slams Kamala: 'A Woman We Ain't Seen Since the Election'
November 5, 2021
In an extensive interview Thursday on the Revolt TV show, billionaire rapper and Donald Trump supporter Kanye West called out Vice Presidential diversity hire Kamala Harris, questioning her whereabouts and work ethic.
"Put this on Black Twitter right now: 'Ye says cancel Black History Month,'" Kanye said. "I need Black Future Month. I need Black Possibility Month. I'm tired of seeing us getting hosed down. I'm tired of talking about slavery and how we should only be so lucky to vote for a woman we ain't seen since the election."
Of the AWOL VP, he added, "Pusha voted Democrat, voted for Kamala — we ain't seen her since the election either. What? You saw her at Whole Foods," Ye joked as laughter poured out on the set. "They [Democrats] got 94 of the black female vote, you would have thought [rapper] Drake was running."
Elsewhere in the interview, Kanye confirmed he still supports former President Trump.