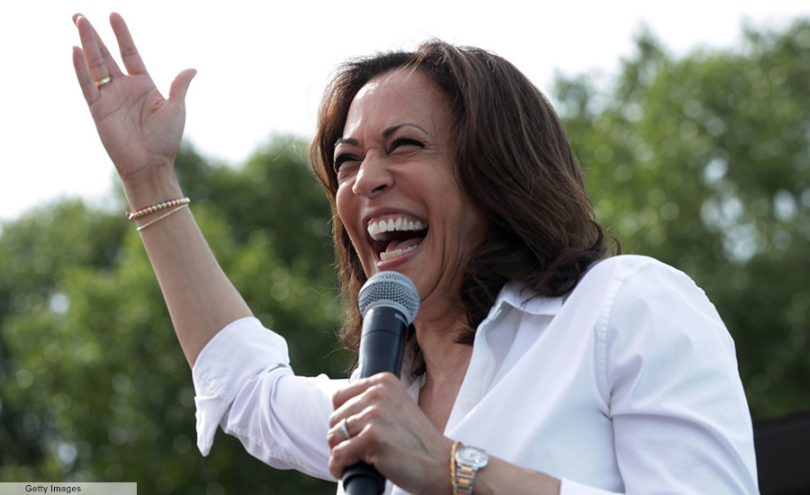 Kamala Pushes to Open Up Gun Makers to Lawsuits over Crime
June 16, 2023
On Twitter on Wednesday, Vice President Kamala Harris pushed for numerous gun controls, including the removal of protections that shield gun makers from being sued when a legally-made firearm is legally purchased but later used in a crime.
Kamala tweeted, "Ban assault weapons and high-capacity magazines. Strengthen background checks. Enact safe storage and red flag laws. Repeal the immunity that protects gun manufacturers from liability. Address the mental health crisis deepened by the trauma of gun violence. Let's get it done."
The Protection of Lawful Commerce in Arms Act (PLCAA) shields gun manufacturers from lawsuits over firearms that are misused after being legally made and legally sold. The repeal of the PLCAA was an oft-stated goal of President Biden's even as he campaigned for the White House.
For example, on February 24, 2020, ten months before the presidential election, Biden alluded to the PLCAA then referenced gun manufacturers and said, "I'm going to take you down." Since taking office in January 2021, Biden has consistently pushed to open up gun manufacturers to lawsuits.
Kamala made the same push in her Wednesday tweet. Like Biden, she falsely claimed gun makers have "immunity," which they do not. The PLCAA does not protect them in the event that a faulty firearm causes injury. It simply protects them from frivolous lawsuits.