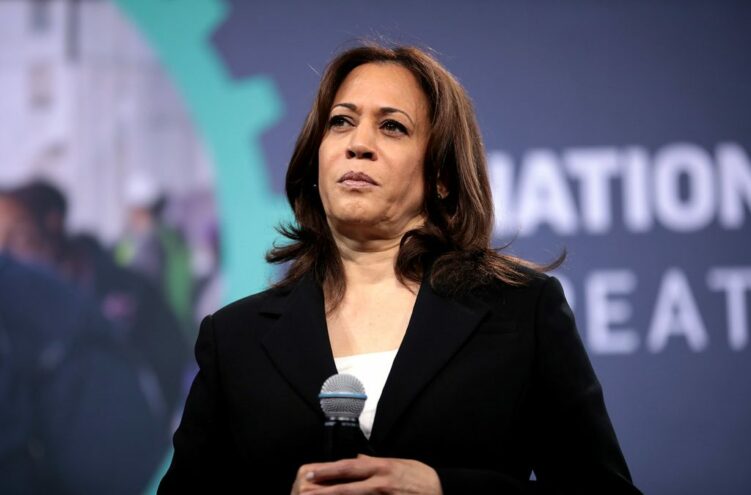 Kamala Mocked For Claiming Voters Got What They Asked For
March 2, 2022
Incompetent Vice President Kamala Harris was blasted by critics Monday for claiming during a speech at the White House that American voters "got what they asked for" when they elected her and President Biden.
"I felt such pride and such hope this past Friday when President Joe Biden nominated Judge Ketanji Brown Jackson," Harris gushed during a celebration for Black History month. "Because as we all know, elections matter. And when folks vote, they order what they want, and in this case they got what they asked for."
"I went off script a little bit," she then added, cackling, perhaps realizing that she had just set herself up for a tsunami of jokes and criticism on social media.
"The American people didn't ask for any of this: Record Inflation, Record border crisis, Closed schools. A war on American energy, Afghanistan disaster, Russia invasion of Ukraine," wrote Sen. Ted Cruz, R-Texas.
"Biden has a 37% approval rating in the recent ABC poll. People didn't ask for this. She is a terrible politician," former Trump 2020 campaign communications director Tim Murtaugh wrote.
"This is gonna be in a lot of ads you see over the next eight months…and then the two years after too," tweeted another Republican about Kamala's blunder.