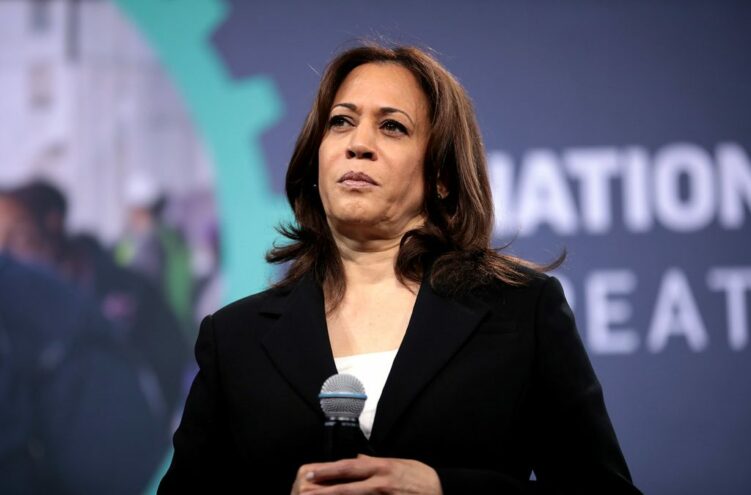 Kamala Cackles During Press Conference with Polish President
March 10, 2022
During a press conference with the president of Poland in Warsaw on Thursday, hopelessly incompetent Vice President Kamala Harris embarrassed the United States yet again on the world stage in a time of crisis, this time cackling awkwardly as she passed a difficult — for her — question over to the Polish president.
After a reporter asked the unprepared and intellectually-challenged VP a question about Ukrainian refugees and a related follow-up question to Polish President Andrzej Duda, Kamala seemed surprised when Duda looked at her, naturally expecting her to answer her question first.
"OK," she panicked, pausing to look down at her notes. Gesturing to Duda to answer instead, she cackled, "A friend in need is a friend indeed," referring to Duda quoting her earlier in the conference. "As Madame Vice President remarked today, a friend in need is a friend indeed,'" he had said.
Duda politely took the question as the clearly uncomfortable Kamala continued to bray in laughter.
What a humiliation this diversity hire VP is for the United States. The whole world can see, in this time of impending war, just how out of her depth Kamala is and just how weak American leadership is.