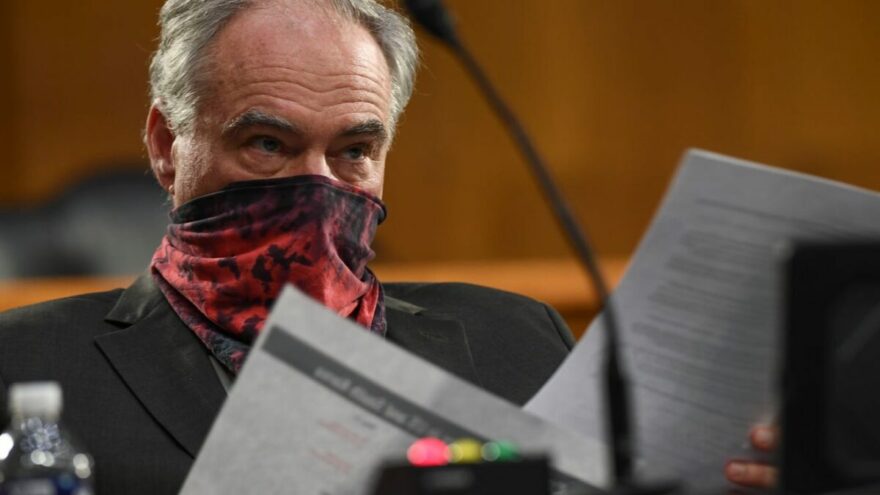 Kaine, Other Democrats Dismiss Trans Males Destroying Women's Sports as a Non-Issue
April 27, 2023
Numerous Democrats on Capitol Hill, including failed vice presidential candidate Sen. Tim Kaine, dismissed the controversy of biological males competing in girls' and women's sports as a non-issue after a Republican-led bill banning transgender athletes from female sports passed in the House, according to Fox News.
"Two weeks of traveling around Virginia, nobody asked me about this," Kaine told Fox News, "This is not what is on folks' minds."
It's actually on the minds of a lot of people, both male and female, who care about women's sports being destroyed by the trans movement, but Kaine and his fellow Democrats have already demonstrated they're willing to throw women under the bus in support of that misogynistic movement.
"This is an issue that's getting a lot of attention in some media," Kaine added. "It's not what Virginians are worried about."
Kaine pooh-poohs it, but this is a profoundly important issue in Virginia and around the country as the very nature of men and women comes under assault. Witness, for example, the fact that Democrats refuse to publicly define the word "woman" anymore.
The Protection of Women and Girls Sports Act passed along party lines last week would prevent biological males who identify as girls from competing in female sports at schools that receive Title IX funding. The bill's supporters argue rightfully and sanely that biological males have an insurmountable advantage over females which renders women's sports pointless.
Pretending it's not an issue tells Virginia girls and women that they don't matter to Tim Kaine.