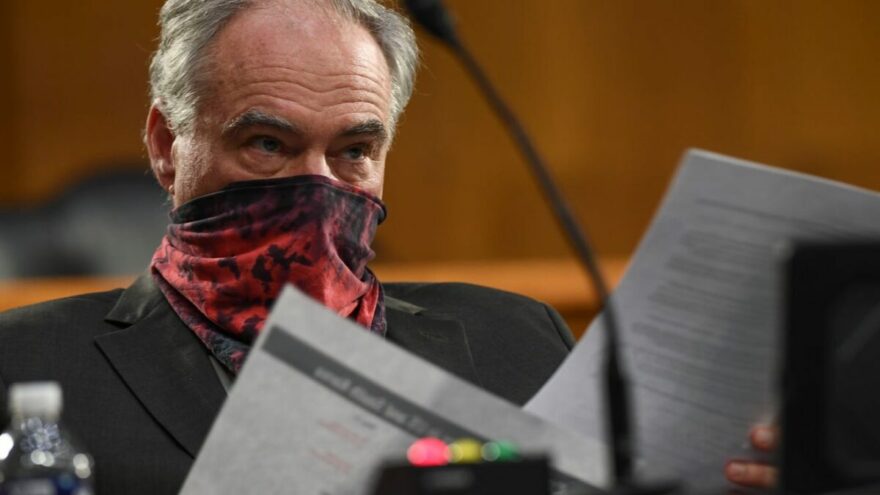 Kaine: 'Groundswell of Support' for Federal Abortion Guarantee
August 5, 2022
Thursday on MSNBC's José Díaz-Balart Reports, senator and failed vice presidential nominee Tim Kaine (D-VA) claimed there was a "groundswell of support" building for a federal law guaranteeing abortion access.
Asked about legislation that he and some colleagues have introduced that would codify Roe v. Wade into law, the radical Kaine replied, "Our goal was a very specific one, which is sort of use a time machine and return American law to where it was before Dobbs was decided, where people get a statutory right to reproductive freedom that was what the constitutional law was before Dobbs."
To clarify: what Kaine and the Left mean by the euphemism "reproductive freedom" is actually "infanticide."
He added, "Now, some don't like that Constitutional law pre-Dobbs. Obviously, the right wants to overturn it all, and some don't think it goes far enough. Our goal was to show that there is a bipartisan majority in the Senate that wants to codify Roe."
By "bipartisan," Kaine doesn't mean that both parties are unified on this issue. He means there is a small minority of Republican RINOs willing to cave in to virtually every aspect of the Democrat agenda, even infanticide.
"We've shown there's a different path that's bipartisan. And we've demonstrated there's a majority to do it…" Kaine continued to lie. "I think that post-Dobbs reality is creating a groundswell of support for a federal statutory guarantee."
Fact check: there is no "groundswell of support" among American citizens to codify Roe v. Wade. Most Americans don't want abortion-on-demand and up-to-the-moment-of-birth to be the law of the land.