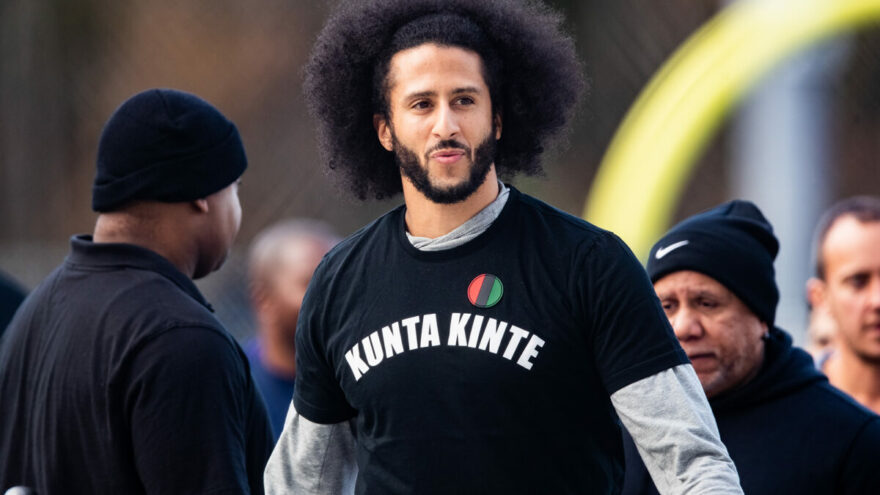 Kaepernick Wants to Replace Injured Aaron Rodgers as Jets QB
September 13, 2023
Fox News reports that Colin Kaepernick, the anti-American national anthem protester who declared that the NFL draft is the equivalent of a slave auction, has reached out to the New York Jets football organization to offer himself as a replacement for recently injured All-Star quarterback Aaron Rodgers.
The former San Francisco 49ers quarterback is 35 years old and has not played in the NFL since 2016. The last time Kaepernick came close to making a comeback was in 2019, when the league planned a private workout at the Atlanta Falcons' training center. The workout was scuttled when Kaepernick changed the venue at the last minute.
Representatives from 25 teams were sent to the Falcons' training grounds and all 32 teams would have received video footage of the workout if it had taken place as originally planned.
"We are disappointed that Colin did not appear for his workout," the league said in a statement in November 2019. "Today's session was designed to give Colin what he has consistently said he wants, an opportunity to show his football readiness and desire to return to the NFL."
Earlier this year, Kaepernick posted a video on social media showing him throwing passes to some NFL receivers.
"I'm going to keep pushing," Kaepernick told Sports Illustrated in July. "I'm going to keep fighting for it because I know I can step on the field and play. Every workout, every opportunity I've had to show that, the feedback has always been positive."
Jets head coach Robert Saleh said for the time being, the team will move forward with backup QB Zach Wilson: "This is Zach's team."