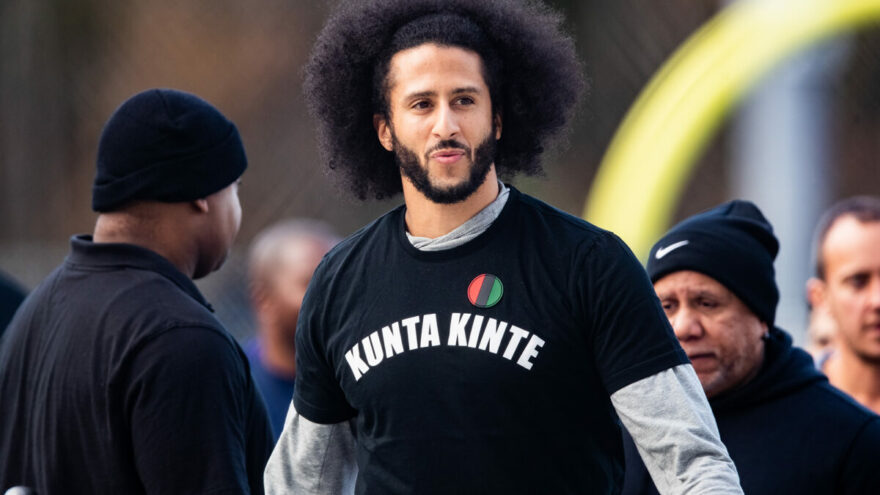 Kaepernick to Produce Docuseries on Police-Involved Shooting in California
January 26, 2023
Breitbart News reports that communist national anthem protester Colin Kaepernick is serving as executive producer on a new docuseries with ABC News Studios exploring police-involved deaths in Bakersfield, California.
The three-part mini-series will follow the case of Jorge Ramirez, Jr., who was killed in 2013 during a police-involved incident even though he was an off-the-books informant for them.
"The series takes a look at Bakersfield, a big city with the soul of a small town deep in California's heartland, where things are not always what they seem," the synopsis reads, according to People. "A deadly hotel shooting makes the Ramirez family question everything they know about their town. Desperate to find out what really happened to their loved one, they soon learn they are not alone in their tragedy and fight for the truth.
"Killing County is a story of twists and turns, alleged corruption and cover-up. Raising the question: who do you turn to when the ones who are supposed to serve and protect you are the ones you can't trust?" the synopsis continues.
The trailer for the series, which premieres Feb. 3 on Hulu, levels a series of accusations at the Bakersfield Police Department made by family members of some of those shot by officers but unsurprisingly does not provide any statements from the police.