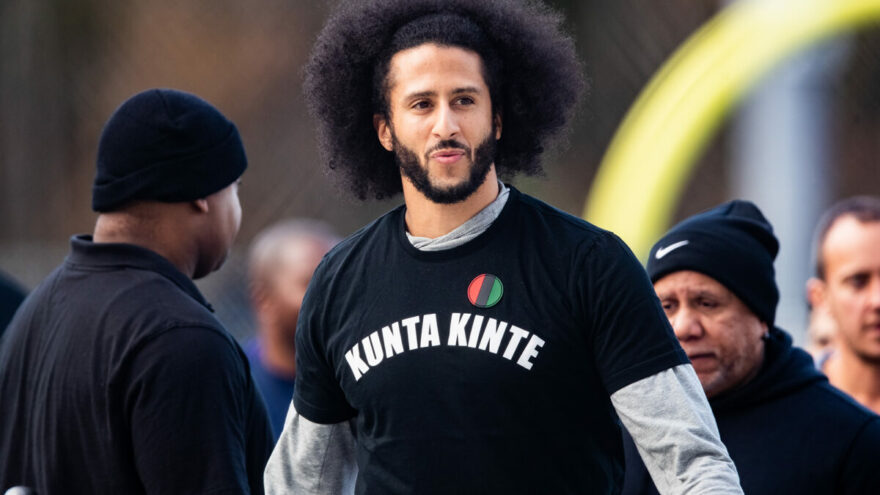 Kaepernick Sideswipes Kevin McCarthy Over Barbs With Gavin Newsom
June 14, 2023
Colin Kaepernick, unemployable former NFL quarterback-turned-wealthy woke communist, took an apparent potshot at House Speaker Kevin McCarthy on Twitter on Thursday as he quote-tweeted California Gov. Gavin Newsom.
Newsom and McCarthy traded barbs on Twitter over crime in the Golden State, with Newsom tweeting he would propose a 28th Amendment to the Constitution in hopes of ridding the country of gun violence. McCarthy responded that there was no need for such an amendment when the Second Amendment already exists.
To that, the Democrat governor wrote: "What we need is you to own up to the fact that you represent a district with the highest murder rate in our state – and you're doing nothing to address it."
Kaepernick then weighed in. "#KillingCounty," he wrote in reference to his TV series which examines purported controversial deaths involving Kern County law enforcement.
McCarthy's district covers parts of Kern, Tulare, Kings and Fresno Counties in California. He is a Bakersfield native and part of the documentary touches on the Bakersfield Police Department.
The Left, including the Black Lives Matter revolutionary Kaepernick, is pro-crime except when it comes to so-called "gun violence," which they try to weaponize against pro-Second Amendment conservatives — not to reduce "gun violence" but to impose more burdensome restrictions on law-abiding gun owners, who are the only gun owners the Left cares about disarming.