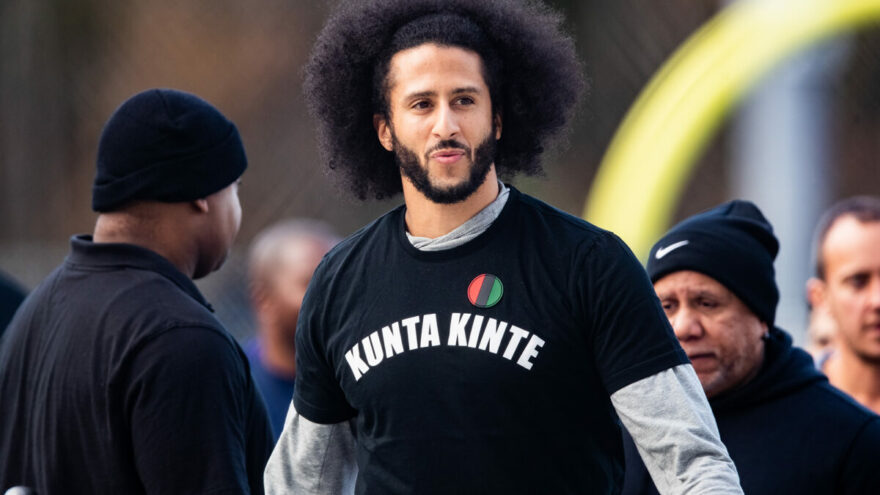 Kaepernick Gets Honorary PhD for 'Kneeling for the Voiceless'
May 18, 2022
Morgan State University announced Wednesday that race-grifting, cop-hating communist Colin Kaepernick, former NFL anthem protester, will be awarded an honorary Doctor of Humane Letters degree.
In a statement, Morgan State President David Wilson celebrated Kaepernick and two other honorees:
Leadership, Integrity, Innovation, Diversity, Excellence and Respect are more than just words that appear on the flags that adorn our campus, or words that we utter casually when reciting our core values, they represent the embodiment of who we are and what a Morgan graduate stands for.

With this notion in mind, we intentionally sought a collection of individuals who truly embody these principles, and thankfully we have assembled a trio of diverse voices who have bravely stood—and kneeled—for the betterment and advancement of the voiceless, the marginalized and the disenfranchised.
The notion that anyone in America today is voiceless, marginalized, and disenfranchised — apart from conservative students on college campuses — is ludicrous, but that false narrative is very useful for social justice grifters like Kaepernick.