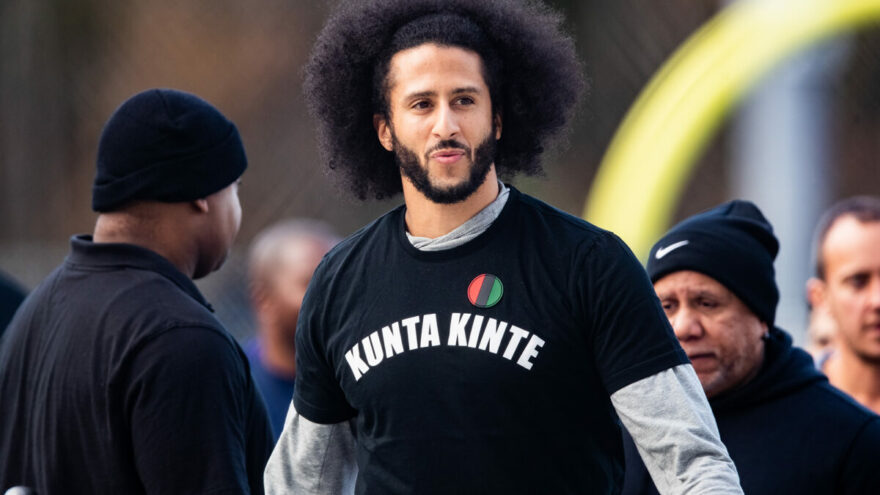 Desperate Kaepernick Asks Jets to Be Placed on Practice Squad
September 28, 2023
Former San Francisco 49ers quarterback and anthem-kneeling communist Colin Kaepernick has sent a letter to the New York Jets for an opportunity to be on its practice squad.
"I know that there are currently depth issues at the position, and I've heard that the back-up spot is likely to be filled by a veteran Quarterback," he wrote, referring to the recent season-ending injury to Jets' starting QB Aaron Rodgers. "As much as I would love the opportunity to fill that spot, I'm writing you in hopes that you can imagine a much different approach involving me; I would be honored and extremely grateful for the opportunity to come in and lead the practice squad."
"I would do this with the sole mission of getting your defense ready each week. If I were able to fill this role for the team, I believe this allows for multiple things," he added.
Kaepernick further said that he could help the defense get ready to face quarterbacks like Patrick Mahomes of the Kansas City Chiefs, Russell Wilson of the Denver Broncos, and Jalen Hurts of the Philadelphia Eagles.
"Unlike many of the veteran QBs that have been named in the media, I've never retired or stopped training. My training schedule has remained the same for 6 years; Monday through Friday, 5am-8am training on the field and in the weight room. I've kept this training schedule without failure for the past 6 years, in hopes that an opportunity will present itself. I say this to give you some perspective on where I'm at physically," he added.
You may remember that Kaepernick once referred to the NFL draft process as the equivalent of slavery. There is also the issue of his political activism, which makes him a gigantic liability to any team that takes him on — not to mention that he's a mediocre quarterback.