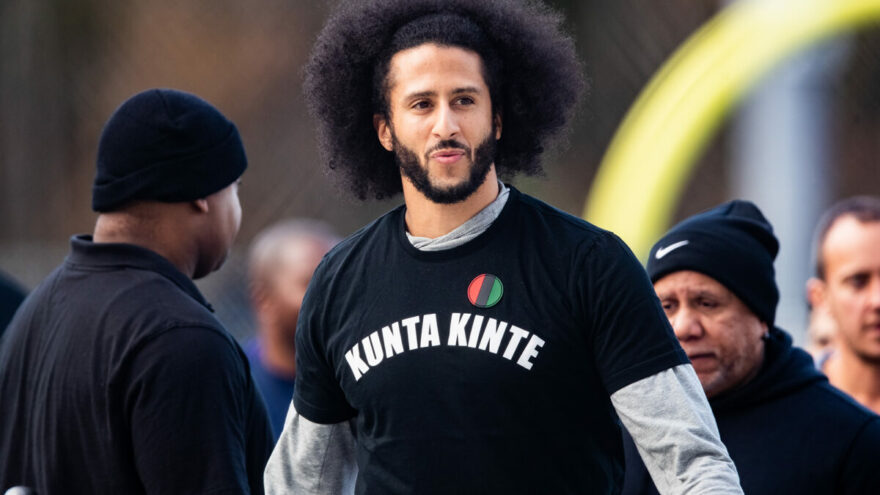 Kaepernick: Adoptive White Parents Perpetuated 'Very Problematic Elements'
April 3, 2023
In an interview with Eve L. Ewing, notorious anthem-kneeler Colin Kaepernick once again accused his adoptive white parents of perpetuating racism.
Discussing the backlash he received from his March interview with CBS News in which he accused his parents of "perpetuating racism" over an incident involving a hairstyle he wanted to get, the multi-millionaire communist Kaepernick said, "I've had a lot of responses from other trans-racial adoptees on that front. Just like having similar experiences and having similar family dynamics that they're trying to navigate."
He continued, "It is very difficult for people to have a nuanced conversation around it to be, like, yeah, the people that love you and that you love can also perpetuate very problematic elements, and those things can exist at the same time. And part of it is, like, how do you grapple with that? How do you navigate that? And especially at a young age? And it's, like, are you equipped to navigate that and are your parents equipped to navigate that?"
Here's how you navigate it: you show some respect and gratitude for the white parents who raised you, quit imagining that you, as the wealthy face of Nike, are a victim of racism, and start thinking of yourself as an individual whose skin color is not his defining characteristic.