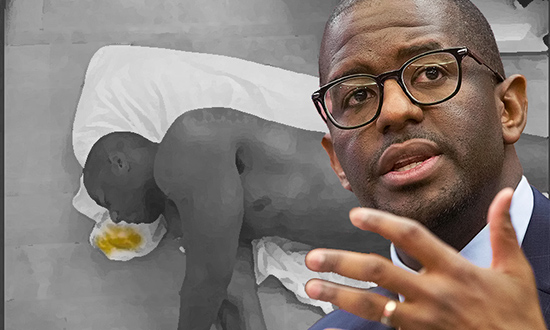 Jury: Gillum Not Guilty of Lying to FBI, Deadlocks on 18 More Counts
May 5, 2023
A federal jury on Thursday found failed Florida gubernatorial candidate Andrew Gillum not guilty of lying to the FBI in a corruption case that involved the alleged illegal use of campaign funds. However, the jury could not reach a verdict on 18 other counts against Gillum, resulting in a mistrial on those charges.
Gillum's co-defendant was his longtime mentor and adviser, Sharon Lettman-Hicks. The jury was also unable to reach a verdict as it pertained to the charges against her, resulting in a mistrial.
Gillum and Lettman-Hicks were indicted last summer by a federal jury on charges of wire fraud, conspiracy to commit wire fraud, and lying to federal investigators between 2016 and 2019.
CBS News reported, "Prosecutors alleged that Gillum and his co-defendant, his longtime mentor Sharon Lettman-Hicks, took tens of thousands of dollars in what were supposed to be political donations and funneled them through Lettman-Hicks' company into their own bank accounts. Prosecutors also claimed Gillum lied about his interactions with undercover FBI agents who posed as developers and paid for an outing Gillum took to New York."
"They have quite literally tried to take everything from us. And the beauty is in our system the powers that be don't always get to decide. Everyday people like you and me sometimes get our swing at the ball," Gillum said outside the courtroom on Thursday.
Prosecutors said they would retry the cases against Gillum and Lettman-Hicks that ended with a hung jury.