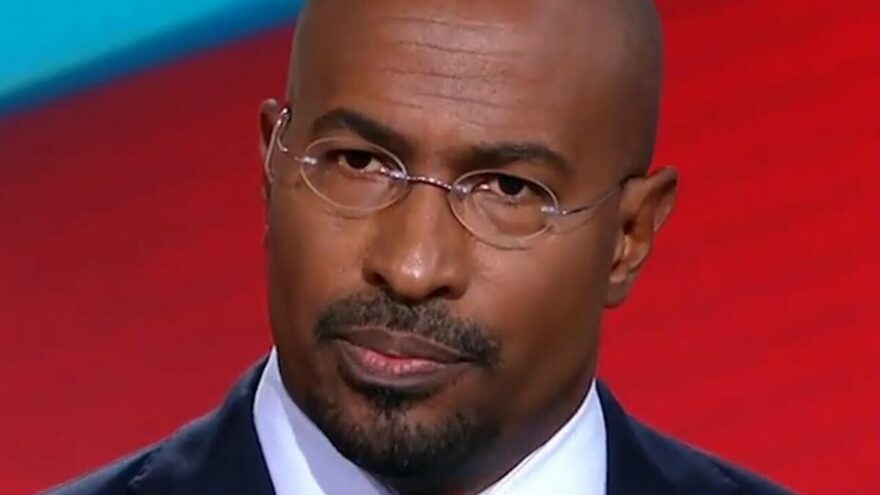 Jones: Kamala Going to 'Rise to the Occasion' in 2024 Campaign
April 27, 2023
Wednesday on CNN Primetime, political contributor Van Jones said Vice President Kamala Harris was "essentially running for president" in the 2024 election because of President Biden's advanced age.
Jones said, "I have known Kamala Harris for a long time. She did an extraordinary job as a DA in San Francisco, as the attorney general and as a senator. And I just think sometimes if the team never really gives you the ball and lets you shoot your shot, you might underestimate that player. I mean I think what you will see going forward is Joe Biden, if he's smart, will run a Jimmy Carter Rose Garden campaign. He will let Kamala Harris go out there and do the blocking and tackling on the campaign trail. I expect people will become more and more impressed with her as she gets more and more opportunity. I don't think she's been given the opportunity in the last two years to shoot her shots."
He continued, "I think you will see her grow now that she has the opportunity. Everybody understands this is the oldest guy ever to run, so the VP matters a ton. She will be under more scrutiny, but I think she will also have more opportunity to prove herself."
Jones added, "She is in such an unusual position. She's a woman, she's black, she's Asian and she's running alongside the oldest person to ever do it, so she's essentially running for president. That's what she's doing. I think she understands that. I think she's going to rise to the occasion."
Surely he jests. Everyone knows Kamala slept her way up the ranks and was a disaster as D.A., Attorney General, and Senator. She has a total of zero accomplishments as VP and is legendarily inept at public speaking. Suddenly she is going to start impressing everyone as presidential material?