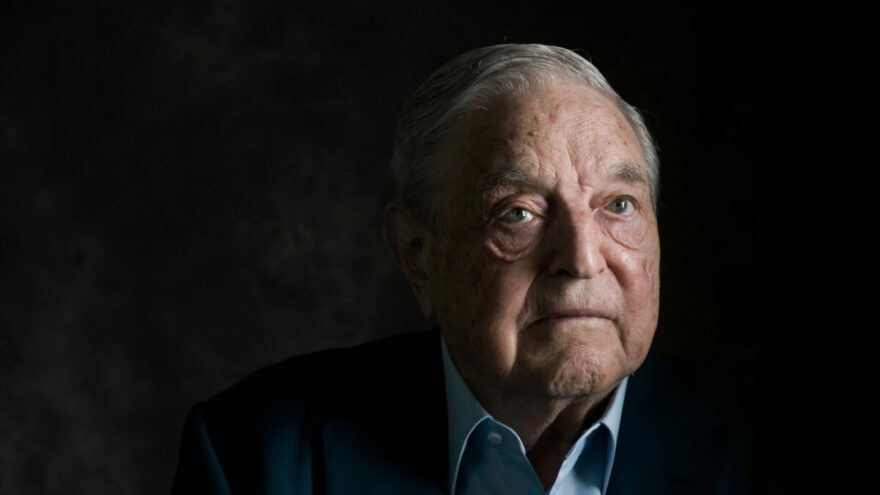 Jewish Conservatives Launch 'Jews Against Soros' to Counter Antisemitism Accusations
June 1, 2023
Two Jewish conservative activists are pushing back against claims that criticizing left-wing billionaire financier George Soros is antisemitic by launching a new organization, Jews Against Soros, to oppose his efforts.
The Left frequently hurls accusations of antisemitism as a shield against criticism of Soros, so Newsweek writer Josh Hammer and Will Scharf, a candidate for state attorney general in Missouri, launched JewsAgainstSoros.com.
Soros's role in funding anti-Israel activism is such that the Israeli government declared last year that criticism of him was not antisemitic. "George Soros," the Israeli foreign ministry said in a statement, "…continuously undermines Israel's democratically elected governments by funding organizations that defame the Jewish state and seek to deny it the right to defend itself." Prime Minister Benjamin Netanyahu recently blamed Soros-funded groups for opposing Israel's efforts to deport illegal aliens.
Hammer and Scharf note in a press statement announcing their organization:"Attacking Soros for his influence on American politics, to say nothing of his nefarious agenda in Israel itself, isn't antisemitic. It is simply a fact that Soros funds a huge portion of the radical left in this country. And he must be stopped."