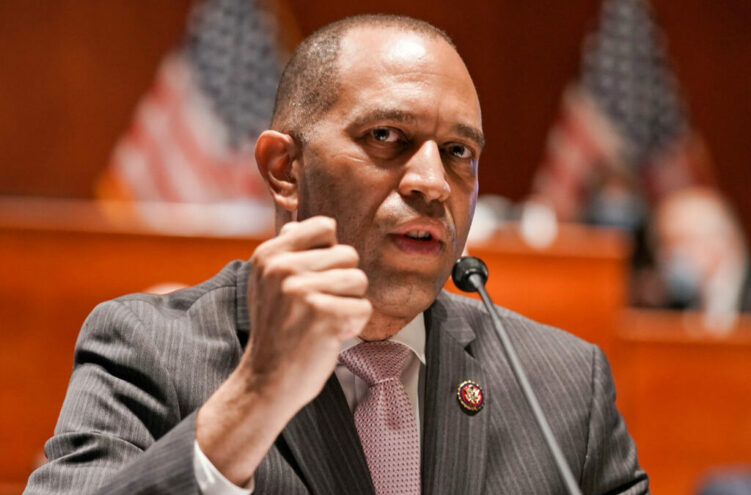 Jeffries: Issue of Men Competing Against Women 'Doesn't Exist'
April 20, 2023
Shortly after the House passed the Protection of Women and Girls in Sports Act in a 219-203 party-line vote, House Minority Leader Hakeem Jeffries, D-N.Y., downplayed widespread concerns Thursday about biological males competing against biological females in sports competitions.
The legislation, introduced in February by Rep. Greg Steube, R-Fla., would require biological females to only compete against other biological females in women's sports that receive federal funding under Title IX, a 1972 civil rights statute prohibiting sex-based discrimination in education.
During the vote, every Republican unanimously voted in favor of Steube's legislation while Democrats unanimously voted against it. In addition, 10 Democrats and three Republicans didn't take part in the vote.
"MAGA Republicans are trying to sensationalize an issue that doesn't really exist in the way that they are falsely portraying," Jeffries told reporters following the vote.
What? Of course it exists, and it is not false to portray the issue as males competing against women. That's the ONLY way to describe it unless you support gender ideology, which is anti-woman.
The Democrat Party hates women and is trying to erase them.