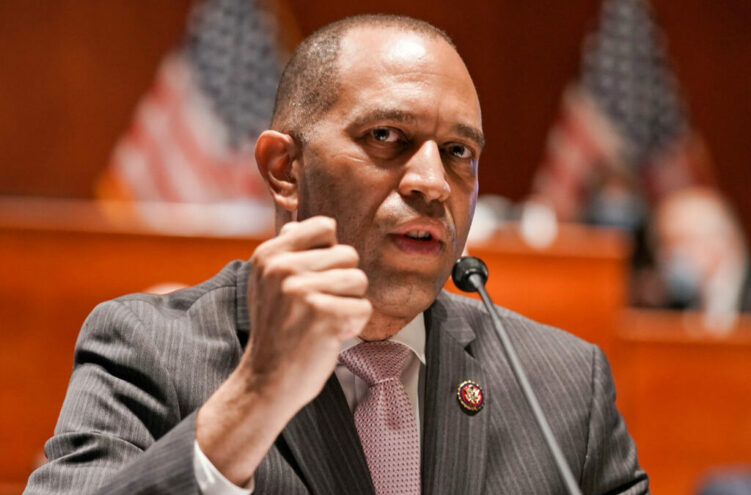 Jeffries: It's 'Important' Dems Contrast Themselves With 'Extreme MAGA Republicans'
August 31, 2022
Wednesday on MSNBC's Morning Joe, far-Left race-monger Rep. Hakeem Jeffries (D-NY) declared that it is not only "important" for fellow Democrats to focus on issues, but also to contrast themselves with what he called "extreme MAGA Republicans."
"I think it's always important to lean into the issues, which we have and will continue to do – lowering costs, better-paying jobs, safer communities," he said. "But also to draw a contrast with what the extreme MAGA Republicans represent, which is values inconsistent with the American people."
Fact check: MAGA stands for "Make America Great Again" — a slogan consistent with American patriotism but inconsistent with the Democrat Party's extremism and anti-Americanism.
Another fact check: the notion that Democrats are working for "lower costs, better-paying jobs, and safer communities" for Americans is so demonstrably false that it takes unbounded chutzpah for Jeffries to say it with a straight face.
Jeffries continued, claiming laughably that his Party is "fighting to continue to protect and deliver for everyday Americans" and claiming that the Republican Party "has been radicalized by the former twice-impeached, out-of-control, so-called 45th president of the United States."
On the contrary: it is Trump that represents everyday Americans and the Democrat Party that has been radicalized.