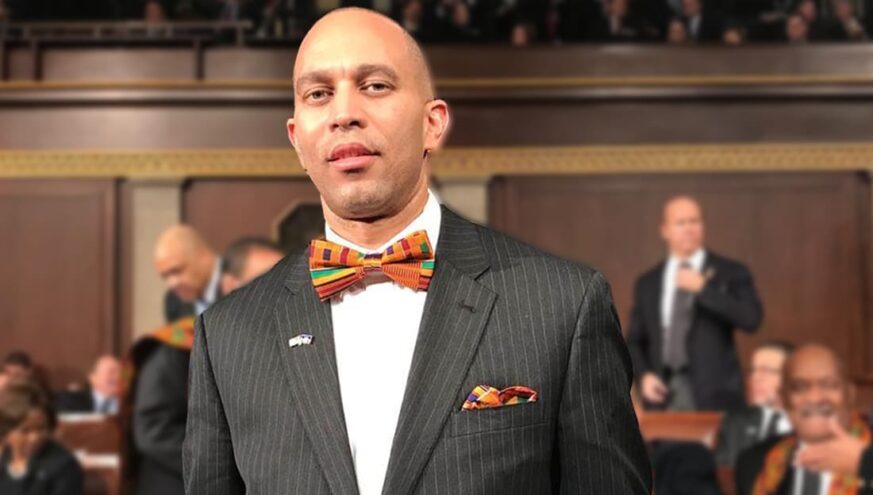 Jeffries: Dems Ready to Run House With Bipartisan Coalition
October 9, 2023
Sunday on CNN's State of the Union, House Minority Leader Hakeem Jeffries (D-NY) said Democrats were ready to enter into a bipartisan agreement to run the House of Representatives.
Jeffries said, "To the extent that my Republican colleagues are unable to resolve the ongoing Republican civil war, we've made clear as Democrats that we are ready, willing and able to find common ground, to enter into a bipartisan path forward. So, we could govern the House in an enlightened fashion that ensures that bipartisan priorities that have significant support from Democrats and Republicans in the House can receive an up or down vote. So that we could move forward and get things done for the American people as opposed to allowing the extremists within the House Republican conference to continue to dominate the agenda."
Extremists.
He continued, "We will be back in Washington on Tuesday or Wednesday, and we have said from the very beginning of this Congress, as House Democrats, we are willing to find common ground with our Republican colleagues in a bipartisan way whenever and wherever possible, and we've demonstrated our willingness to do it."
Democrats are always ready to enter into bipartisanship because their definition of bipartisan is "doing and getting everything the Democrats want." Unfortunately, that is too often the Republican definition of bipartisan too.