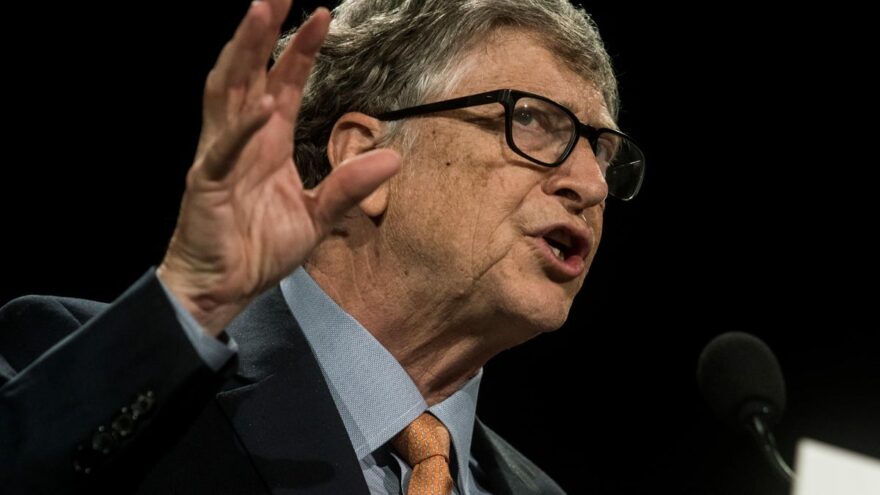 Jeffrey Epstein Tried to Threaten Bill Gates over Alleged Affair
May 22, 2023
According to a Wall Street Journal report on Sunday, the late, disgraced financier and sex trafficker Jeffrey Epstein threatened an alleged Bill Gates over an alleged affair between the Microsoft founder and a Russian bridge player.
Gates and the woman in question first made contact sometime in 2010 when she was in her 20s. Epstein met her in 2013 and later paid for her to attend software coding school. In 2017, Epstein emailed Gates and asked to be reimbursed for the cost of the course. The report then relates:
The email came after the convicted sex offender had struggled and failed to convince Gates to participate in a multibillion-dollar charitable fund that Epstein tried to establish with JPMorgan Chase.

The implication behind the message, according to people who have viewed it, was that Epstein could reveal the affair if Gates didn't keep up an association between the two men.
A spokeswoman for Gates has categorically denied the allegation: "Mr. Gates met with Epstein solely for philanthropic purposes. Having failed repeatedly to draw Mr. Gates beyond these matters, Epstein tried unsuccessfully to leverage a past relationship to threaten Mr. Gates."
In May 2022, Gates declared, "I made a mistake ever meeting with Jeffrey Epstein."