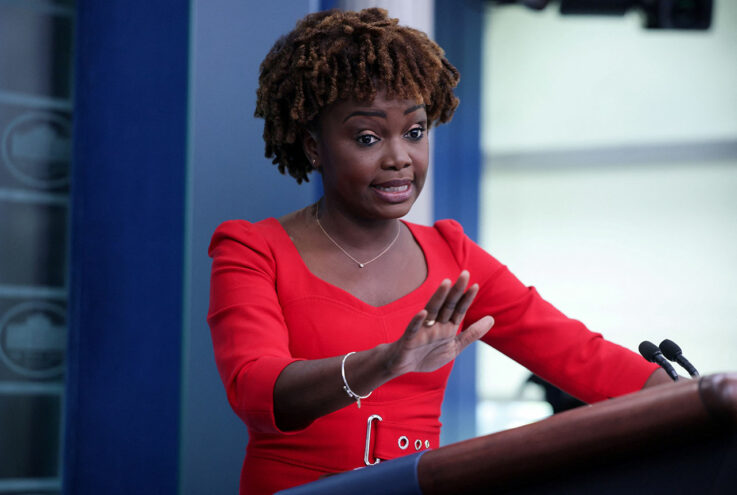 KJP: 'Climate Crisis' Causing Record Poor NE Air Quality
June 8, 2023
During the White House press briefing on Thursday, press propagandist Karine Jean-Pierre claimed the Canadian wildfires, causing record poor air quality in many locations throughout the northeast, are the result of the "climate crisis."
Since Monday, winds brought poor air quality from Canadian wildfires into the northeast. "As of Wednesday, Canada was on track to experience its worst wildfire season ever, with officials reporting more than 400 active fires, with more than 240 listed as 'out of control'" the Washington Post reported. The air is so thick with hazardous particles that places as far away as Florida felt the effects, turning the skies gray and orange.
Jean-Pierre, acknowledging she is not an expert on climate, took the opportunity to push Biden's climate initiatives.
"[It's] yet another alarming example of the ways in which the climate crisis is disturbing our lives and our communities," Jean-Pierre said. "The west coast has dealt with this for some time."
"So, this is not uncommon, sadly. It's only getting worse," the continued. "But this is why the president has made climate change a priority. This is why he has taken these aggressive actions. But again, I'm not an expert. But clearly, as we have seen over the last couple of decades, climate change has been a real problem. It is the science that shows us that," she claimed.
What the science does not show is that human beings have caused climate change.