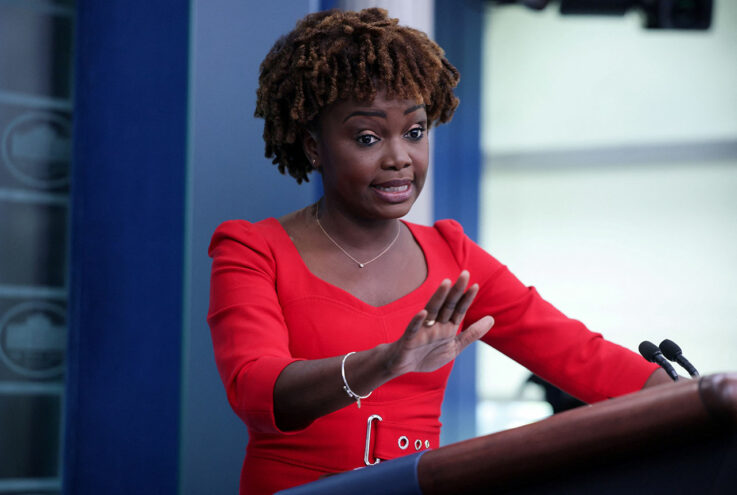 Jean-Pierre Blasted For Dodging Questions on Classified Docs
January 18, 2023
White House press propagandist Karine Jean-Pierre was blasted for her latest press conference in which she tried to avoid answering questions about President Biden's mishandled classified documents scandal.
Asked if more searches for documents were underway at Biden's Delaware home, the diversity hire Jean-Pierre responded, "We have addressed multiple questions from here. Multiple questions have been answered by the president. I'm just going to continue to be prudent here. I'm going to let this ongoing review that is happening, this legal process that is happening, and let that process continue under the special counsel."
"I'm not going to comment from here," she added, claiming the Biden administration has made a habit of staying quiet on Justice Department matters.
Following the presser, the Biden classified documents scandal has exposed Jean-Pierre as not being fit for her role.
"Karine Jean-Pierre has shown that she is not qualified for this job at this level. We've seen that now over the last couple of months, because she keeps saying over and over again — as if she's almost programmed, like she has no ability to think extemporaneously — that the president 'takes these documents very seriously'," Fox News contributor Joe Concha said Tuesday on The Story. "In one press conference, she's literally said that line 17 times. And at the same time, she talks about how transparent the administration has been with the public – while not answering questions."
Former New York federal prosecutor Andrew McCarthy agreed, telling The Story that every time Jean-Pierre speaks, "she's actually making [the situation] worse."