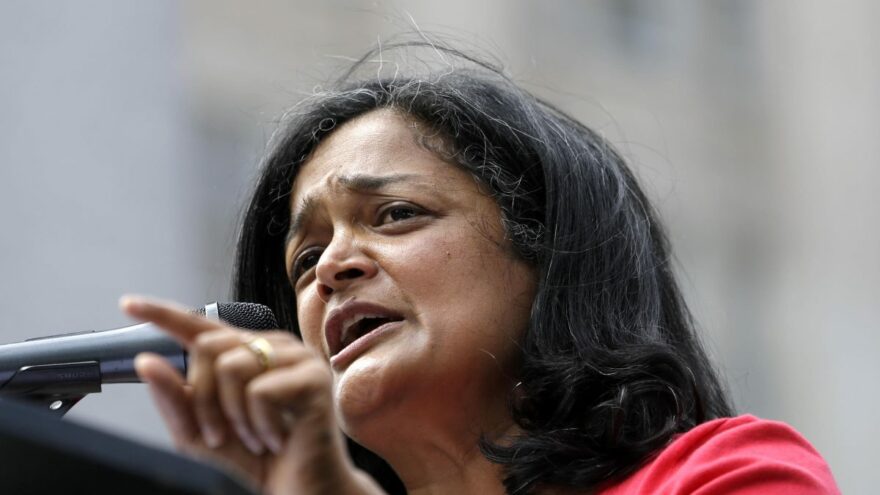 Jayapal's Harsh Treatment of Staff Belies Her Pro-Worker Reputation
September 14, 2021
According to BuzzFeed News' three-month investigation, radical "Squad" member Rep. Pramila Jayapal has spent five years in Congress polishing her pro-worker credentials, but 14 former staffers accuse her of running such a dysfunctional and volatile workplace that some staffers have sought therapy.
Buzz Feed News reported that staffers "reveal an especially harsh office with a boss whose treatment of workers runs contrary to the public expectations she has set for others."
In interviews, "they described Jayapal as a boss who berated staff in front of others, demanded grueling hours, and maintained an office culture marked by constantly changing expectations and little tolerance for error, to the extent that some staffers sought therapy and questioned their careers in public service."
"I've worked in bad environments before, and I have worked in some awful environments before for some awful people. I've been colleagues with some awful people," one former Jayapal staffer said. "I have never worked in a place that has made me so miserable and so not excited for public service as Pramila Jayapal's office."
"If you were in Jayapal's office, people were like, 'You don't need to say no more' — like, 'We understand' — so there was that reputation," one source said.
"Several staffers also told BuzzFeed News that their mental health had deteriorated because of the office environment. "I think a lot of us are going to be in therapy for a very long time," one said.