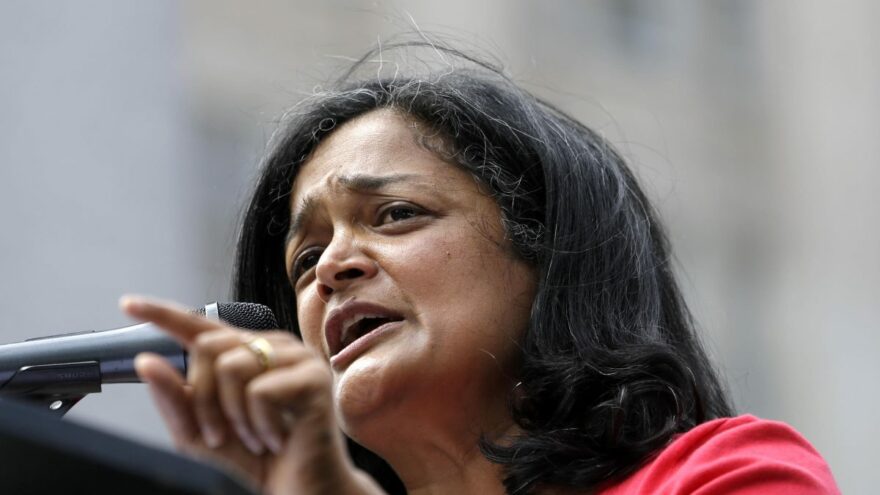 Jayapal: SCOTUS Has 'Mandated Forced Pregnancy' for Every 'Pregnant Person'
June 27, 2022
Radical Rep. Pramila Jayapal (D-WA) tweeted on Friday the hysterical claim that the Supreme Court has "mandated forced pregnancy" for every "pregnant person" after caving to the "extreme right-wing" pro-life agenda, in response to the Supreme Court overturning Roe v. Wade.
"I am outraged at what this will mean for those who need abortion care—particularly those who will be most harmed by this decision: Black and Brown women and those who can't afford to travel for care," Jayapal ranted, asserting that the Supreme Court has "now mandated forced pregnancy, taking away an intensely personal freedom for pregnant people to make decisions about our own bodies with a doctor or loved one."
This is ludicrous. No one is "mandating forced pregnancy," least of all for "pregnant persons," by which Jayapal means biological males claiming to identify as women. Those "persons" cannot get pregnant.
"Every woman, every family, every pregnant person should fear what this means for their futures," she continued. "As a member of the House Judiciary Committee, I am furious that right-wing extremists and Republican Senators have warped the Supreme Court into a partisan political body that does not respect decades of precedent or the fundamental freedoms of millions of Americans."
When SCOTUS doesn't rule the way Democrats want, the Left condemns it as "partisan" and comprised of "right-wing extremists."
"This Court is out of touch with the people and increasingly suffers a legitimacy crisis," she went on.
Bad news for your side, Ms. Jayapal: the Supreme Court's duty is to rule according to the law and the Constitution, not based on what Democrats claim is popular or "in touch with the people."